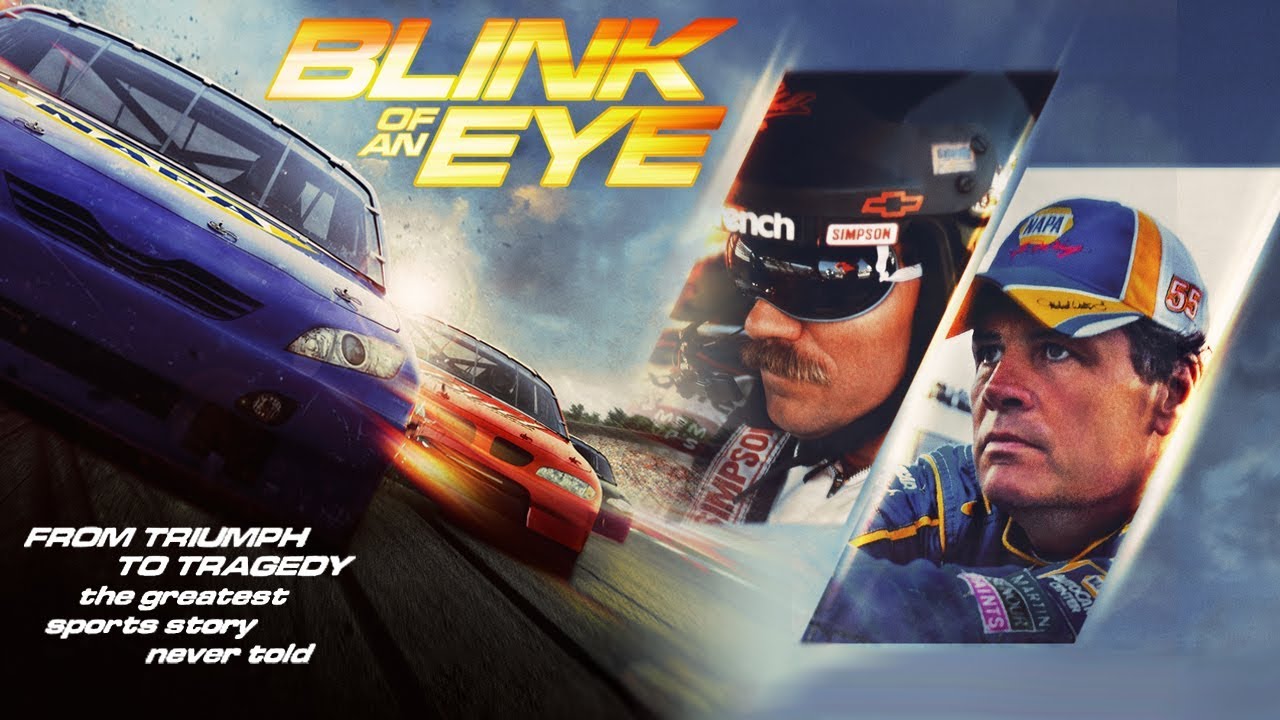 By Jacob Sahms
At the 2001 Daytona 500 NASCAR race, Dale Earnhardt Sr., Dale Earnhardt Jr., and Michael Waltrip entered the track with a plan: they would work together to get the win. While the outcome worked as Earnhardt Sr. had planned, the day of triumph for the three race car drivers ended tragically, too, with the fiery crash that claimed his life. Nearly twenty years later, Waltrip has teamed with the younger Earnhardt, Richard Petty, Waltrip's brother Darrell, and several others to tell the story of Waltrip's rise to victory and the friendship he uniquely shared with Earnhardt Sr. As the film rolled out in theaters across the United States, Waltrip shared his reflections on telling this story now.
Prior to filming, Waltrip screened the film for NASCAR insiders who walked away shaking their heads about the story they had just seen – and never heard in such thorough detail before. "These folks have been around forever, as long as I have," Waltrip explained, "and they recognized that while we show the races, this is really about belief, about overcoming hardship, and about a guy (Earnhardt Sr.) who saw something in this younger drive (Waltrip) and gave him a chance."
While NASCAR fans know that Earnhardt Sr. died on February 18, 2001 in a terrifying wreck that went on to change NASCAR's safety guidelines, Waltrip says he'll never forget what happened that day, because it hurts but it also makes him smile.
"I will always appreciate and miss Dale," he explained. "I don't want it to go away, so whether I tell the story or not, I'm walking around with it. It comes to mind everyday."
On that day, Waltrip won the race and says that by the grace of God he didn't see the wreck. Instead, he completed his cool down lap and went to the winner's circle to celebrate with his team and owners. For thirty minutes, he didn't know that he'd lost one of his best friends. But the beauty of the documentary is that the film shows more than one race, or one tragedy.
"I hope that the film shows people something about perseverance, that it reminds them not to give up," Waltrip shared. "To push harder even if they've been told they'll never make it. From the time I was put on this earth, I knew I wanted to be a racecar driver like my big brother Darrell."
Darrell Waltrip tells the audience watching the documentary that he's never been the brother to his younger brother that his younger brother has been to him. The film shares how twelve-year-old Michael called up his twenty-six-year-old brother, asking for a loan, and was told that their parents had already been through enough with one racer, so, no, Darrell wouldn't help.
This part of the film was kept by the director Paul Taublieb, against Michael's best wishes. He seems embarrassed to have audiences hear Darrell talk poorly of himself, because he doesn't see his brother that way and wants him to have peace.
"Maybe I wouldn't have been able to fight through the [462] losses before my first win, if I hadn't had to dig and scratch to get started when I was younger," proposed the driver. "But the numbers meant a lot to the media, and I knew that once Dale put me on his team, I was clean to Dale with a fresh start."
The friendship between the two drivers grew on and off the track, documented by the camera and the stories told by those interviewed. It was that depth of relationship that makes the winning of a race and the losing of a friend in the same moment such a two-edge sword. Still, Waltrip focuses on his faith, holding tight to Psalm 118:24 ("This is the day the Lord has made; we will rejoice and be glad in it") when dealing with the 2001 tragedy.
"I think you just know through your faith that everything happens for a reason. My Christian belief means I'll wind up in heaven. We're here just for a little while, then in heaven with Jesus for a really long time. I am able to be the fun-loving, happy-go-lucky guy I am because I believe when you leave in belief, you're in the presence of God in the blink of an eye."
"One might Dale is sitting in his car watching us [Dale Jr. and Waltrip], and the next minute he's in God's presence."
Waltrip's beliefs aren't just focused on heaven though, as he shared a recent conversation with Jeff Gordon about balancing his beliefs with his competitive fire. Calling himself a work in progress, he admits that he once took the losses harder than he should have, but that he's challenging younger drivers to appreciate every minute.
"The coolest thing for me anymore is to have someone recognize me, and smile, and then come over to say high. I'm thankful God put me on Earth."
Whether you can appreciate a NASCAR race or not, you have to consider the testimony of a man who has seen success, and failure, and walks with his head up. It's no wonder that his priorities have changed, having seen his life forever altered in the blink of an eye.