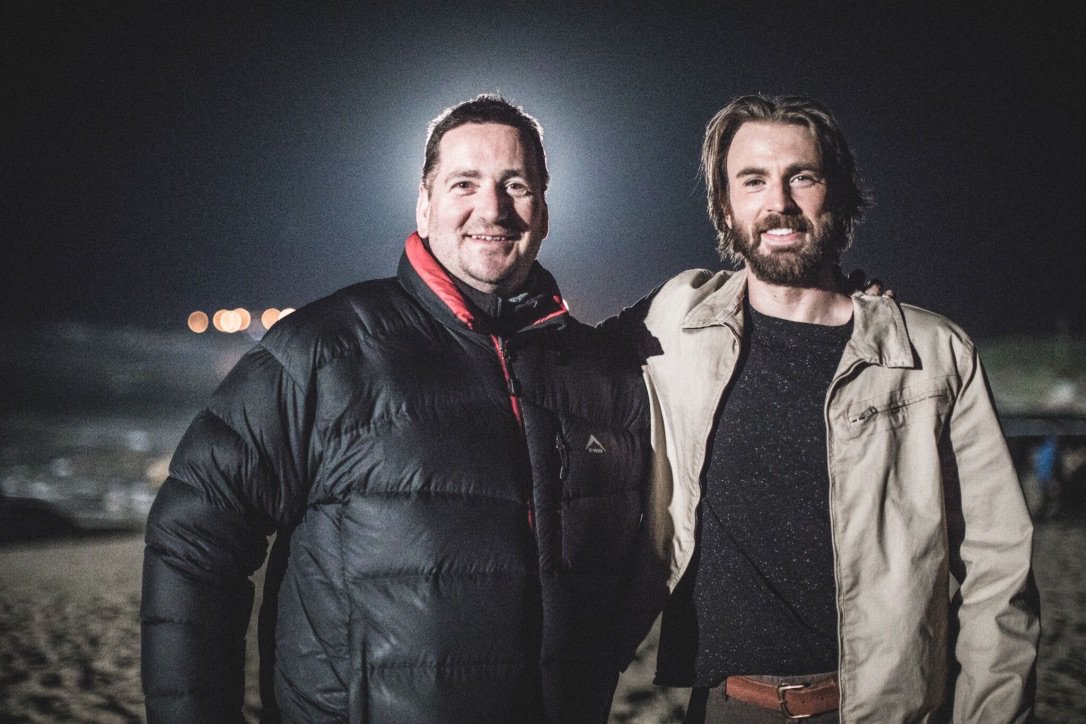 By Jacob Sahms
Gideon Raff once wrote about fictional spies and soldiers in the Israeli drama Prisoners of War, the origins for Fox's Homeland, so he knows a thing or two about spinning fantastic tales of action and adventure. What he found in the story of the Red Sea Diving Resort seemed too ridiculous to be true.
"If I just invented the operation, producers in Hollywood would think it was too much," Raff shared with a quiet chuckle. The screenwriter/director waits now for his Chris Evans-headlined story of Mossad bravery to debut on Netflix, even as he wraps the six episodes of The Spy, a miniseries where comedian Sacha Baron Cohen plays legendary spy Eli Cohen. But in this moment, he shares his own enthusiasm for a real-life Mossad operation run in the early 1980s.
Operation Brother ran between 1981 and 1985 as Mossad agents set up the Arous Holiday Village in Sudan. Real-life tourists booked rooms at the functioning resort that the Mossad paid for and revitalized, visiting sunken ships off of the coast of Africa, while the agents ferried thousands of Ethiopian Jews from refugee camps to the village and then off to shoreline rendezvous with ships that would carry them to Israel.
Raff grew up with stories of massive airlifts of Ethiopian Jews from Sudan to Israel, but he hadn't heard about the hotel until a producer friend introduced him to the story. Even then, the director was skeptical, until he met with the unit who performed the oversized rescue mission and the Ethiopians who wrote to the Mossad in the 1970s asking for assistance.
"They had waited for thousands of years, yearning to arrive in Israel," explained Raff. "I spent time researching their stories, in awe of what it took to make it happen."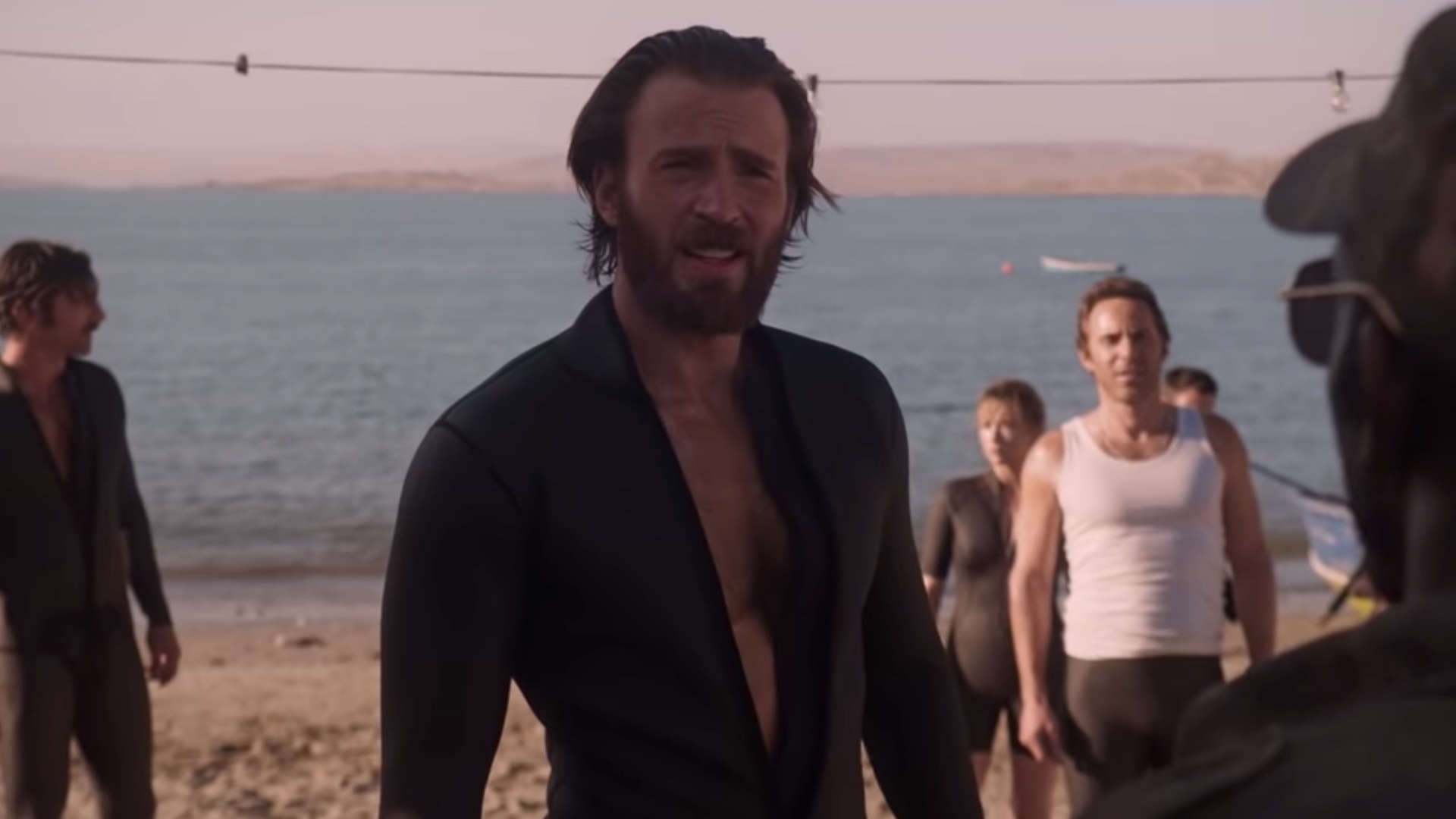 American audiences may be in awe of something else that makes Raff's film remarkable: it's the first post-Avengers Endgame role for a now shaggy bearded Chris Evans, playing team leader Ari Levinson, alongside Ben Kingley, Haley Bennett, and Greg Kinnear. Raff admitted to being a fan of Evans' talent, in the Marvel films and in films like Sunshine, Snowpiercer, and Gifted. Only after Evans had read the script and researched it for himself did the two meet.
"On set, Chris was so fully Ari," the director gushed. "The same thing happened with Michael K. Williams! When I saw him on set, or saw him interacting with the real-life Ethiopians, it was just a breath of fresh air. When Williams told me what had moved him in the script, and I realized it was what had moved me, too, it brought tears to my eyes."
Viewers shouldn't be worried that the whole film veers into dark and mopey territory, because it's really an action film with a real-life heart. There's even humor peppered throughout, Raff said, because he heard the real-life agents and real-life ex-refugees reminiscing, even laughing, about outrageous moments in their journey. "These agents were sent to smuggle people to isolated beaches for rescue, and then return to the village to provide massage therapy, tai chi, or diving classes! They sat around telling stories like, 'Do you remember the tourist who…?'"
The cinematography of the story is meant to visually share the heart, action, and humor, including one scene where Evans' Levinson shares with his daughter the story of King Solomon meeting the Queen of Sheba in I Kings 10. Levinson explains why there are Jews who believe what his family believes, who are thousands of miles away in the Sudan, who he feels an obligation to go and rescue. As the camera watches, Levinson's daughter lifts a model Pan-Am plane to fly in her hand, transforming on screen into the plane that will deliver the Mossad agents to the Sudan. It's clever filmmaking, and a reminder that the agents put their own lives on hold to bravely infiltrate Sudan.
"It's an action movie with a heart," Raff admitted. "It's a very Jewish story, too, because Israel was founded as a shelter. These Ethiopian Jews had a spiritual, religious yearning to get to Jerusalem. I wanted to tell the very human story about these former refugees coming to help other refugees."
He continued, "In a dark world, faith allows us to do the impossible. Max says, 'He who saves a single life saves the world.' That's from the Talmud. When we recognize that we're all the same, that we're all human beings, the world becomes a better place."
Red Sea Diving Resort streams July 31 on Netflix.