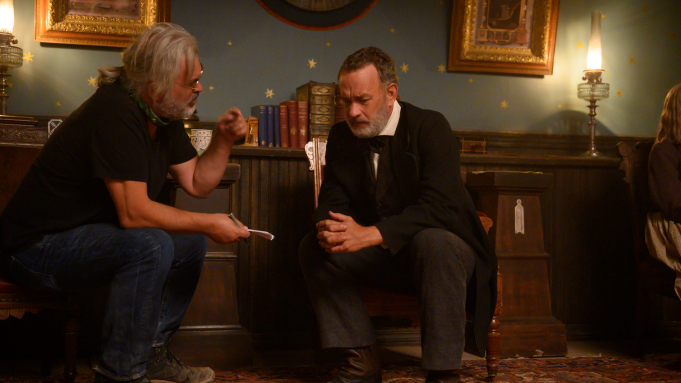 By Jacob Sahms
Paul Greengrass burst onto the international film scene as the director of the second and third Bourne films with Matt Damon. He also made action-heavy films with deeper meanings, like United 93 and Green Zone, before teaming with Tom Hanks with the real-life story in Captain Phillips. In late 2020, he delivered another Hanks-headlined film, News of the World, that delivered Hanks' first western, an action-packed story inflected with deeper questions about truth and violence in a time of great conflict in the United States, post-Civil War. This week, Greengrass joined a roundtable of journalists to explore what it meant to tell this story in the face of another rash of conflict and tension in the United States.
"When I read the novel, about a bitter division post-Civil War, I saw it as a road to healing," Greengrass explained. "Now, living through the global pandemic and divisions, the relevance is incredible, as this storyteller wanders around Texas with a few newspapers, providing healing through storytelling. He meets this mysterious little girl, and goes on an adventure."
Hanks' retired officer Captain Kidd is an ordinary person who does extraordinary things when he discovers that he's in harm's way, when he assumes responsibility for getting a little girl named Johanna home. "[Kidd] is kind of the reverse of the superhero. We all secretly wonder, 'how would we respond if called upon?' shared the director. "Living through the pandemic, we're trying to care for mums and dads, children, spouses, and see if we can't get through this incredible difficulty. It's a natural decision to draw your family close and hope for better days to come."
"Tom Hanks is the greatest actor for portraying the best of us. He's an iconic movie star. Sometimes he's taken for granted because he has such a consistently high level of performances. He's absolutely fabulous. He lets us go on that journey and feel what it's like."
Greengrass shared that he never sets out to put the message before the story, but that entertainment always has to be a goal. "You never make a good movie if you start by thinking about what you want the audience to think about. Then you're not telling a story. You have to start with what you think will be a great character that you think the people will relate to and a great adventure to take them on. It can be intimate or hugely active, but you have to think of the movie as entertainment. You make people feel entertained, and if you can make them think a little bit, and resonate with their lives."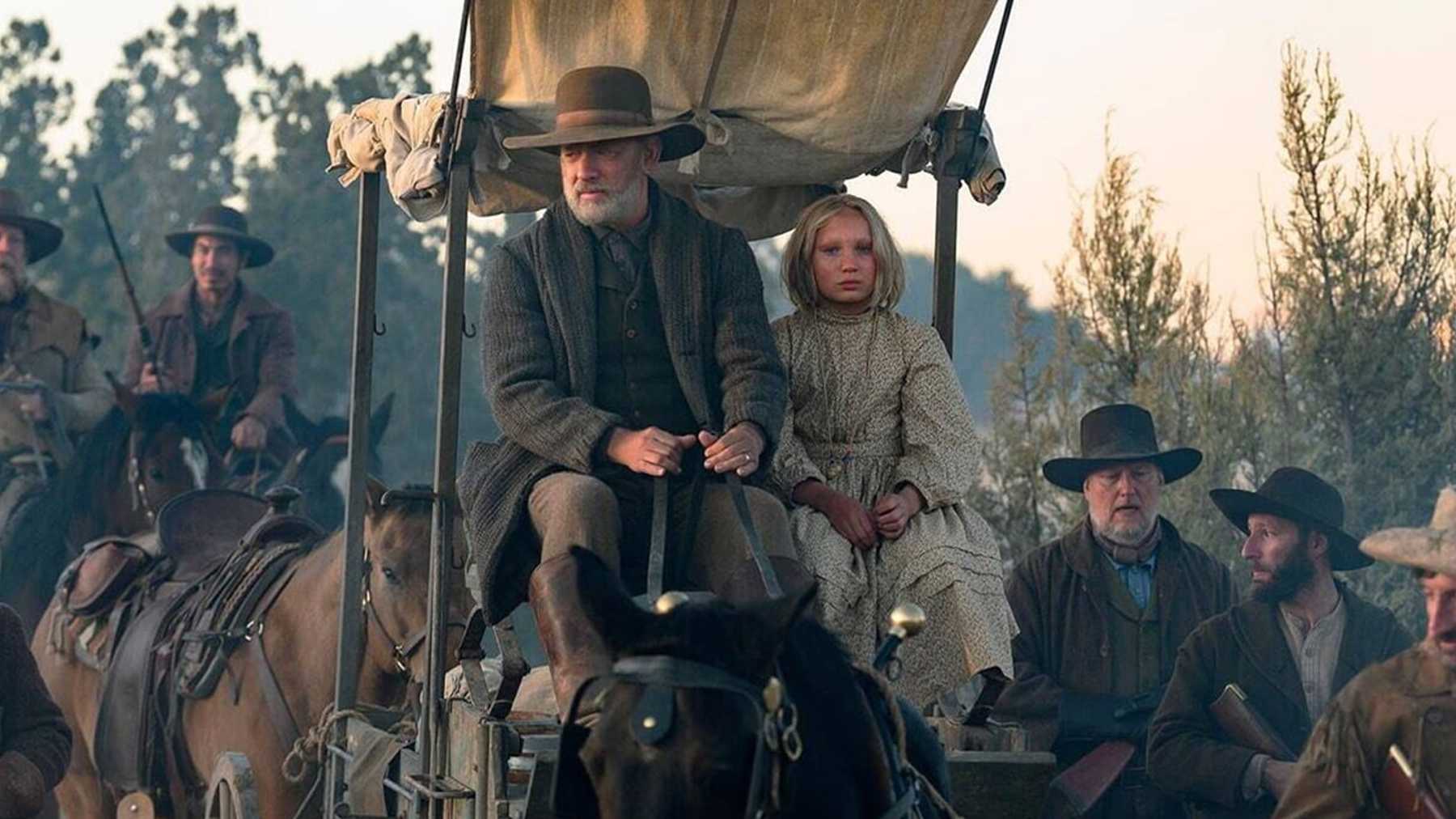 "Kidd wouldn't have an audience if he didn't reward them with entertainment. I structured the movie so each reading feels like part of one whole reading so by the end you've had the whole Kidd performance."
Greengrass shared about his children, two sons and three daughters, and the way they were on his mind when he made the film. His last project, 22 July, had been about rightwing extremism, and he wanted to make a film that was more family friendly, that people could unite around because he says we're all seeking less bitterness, less division. Reflecting on the impact of the attack on the U.S. Capitol last week, he said, "We need the world to be less divided if our children are going to have a future. I wanted to make a film about hope, about the road out of what this feels like. [Kidd and Johanna] are just two people, ordinary lonely people, doing the best they can."
"I think the solution to our difficulties is going to lie with all of us individually in our quiet ways choosing to be kinder and gentler, particularly if we disagree. The film is quiet and gentle in parts, and that's a reminder of what's to come. Kidd knows, the railroad is coming and technology is going to change our lives for the better. Vaccines are going to come, and this will be largely behind us. The power of storytelling, it shows that our stories bind us together."
At one point in this journey, as Kidd takes Johanna away from where she'd been living in a Native American encampment back to her own people, the former soldier realizes that his relationship to the truth is changing. He's no longer just a carrier of the truth, or a speaker of it, but he must defend it. Greengrass says that Kidd has been providing a balm, avoiding the role of warrior, but when one small-town leader wants to force him to lie, he won't,
" Only when faced with the challenge from a man who wants him to read fake news, to substitute lies for truth, is Kidd forced to commit," admitted Greengrass. "He has to get into the gunfight. He's forced to defend his values which are eternal values of decency which are the overwhelming values of people in your country and mine. People are good decent people. Good decent people can disagree about politics but what we have in common is far more in common. When the truth is under attack and he sees the world is going badly wrong, Kidd is forced to tell the story that is true about the world. He is all in with the little girl and the adventure."
Greengrass has done it again, taking us on adventure that sometimes takes our breath away, while allowing us to consider ourselves in the story – and challenging us to ask, what choices are we making today that impact the future joy and growth for our children, for tomorrow?