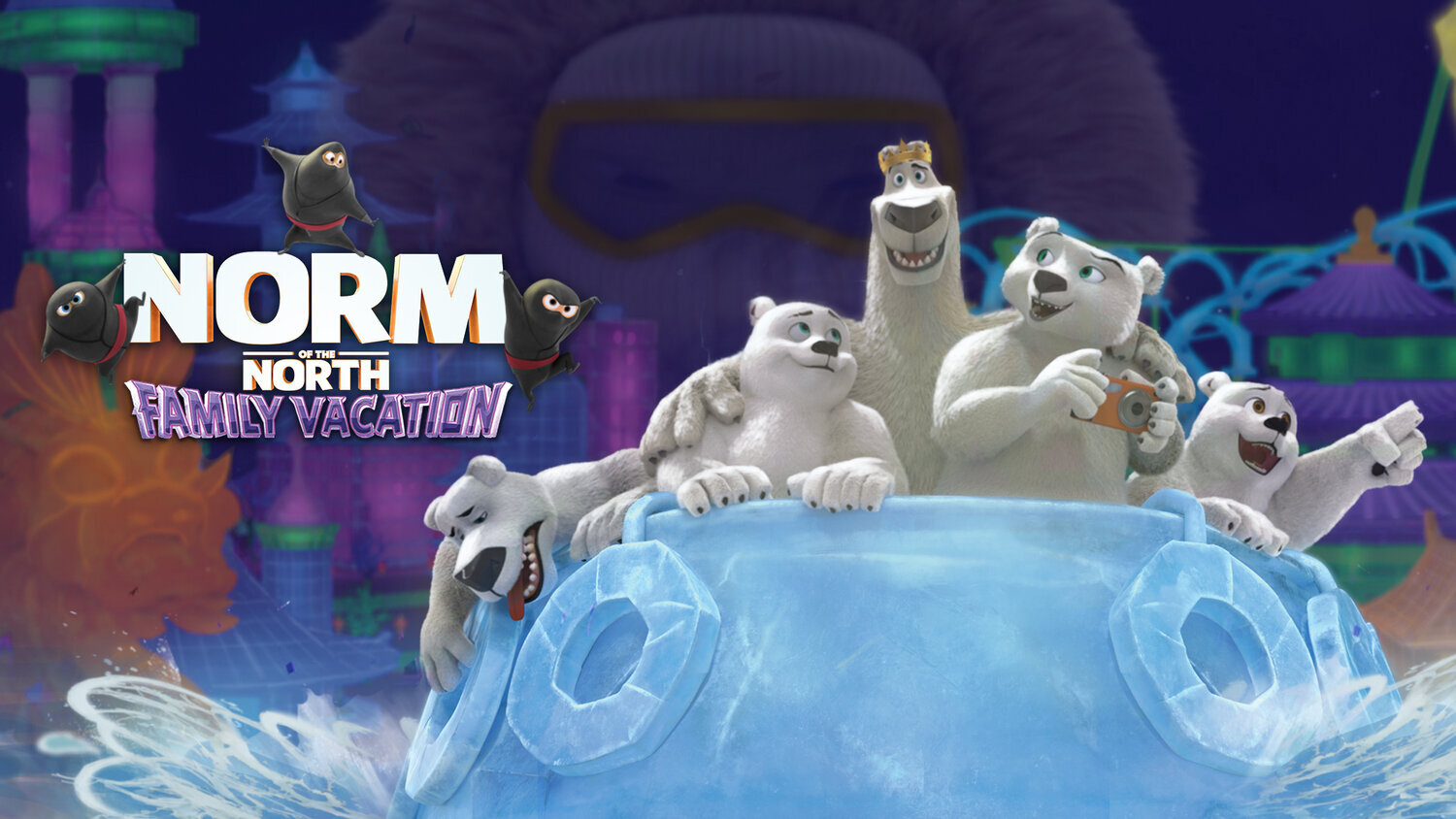 By Jacob Sahms
Like many parents, the polar bear king Norm says he puts his family first, always stopping his kingly duties to check his text messages and voice calls. But ever since he became king, his children have noticed that he's distracted, and often absent. They want all of their dad's love – and his work doesn't seem to understand very well what it means for him to be a family.
When Norm's crown is stolen out of his cave, he tells his family they're going on a vacation, which is just his pursuit of his crown. They experience another royal family led by the tiger Fu, and discover that his relationship with his "pups" is dysfunctional. With quite a few ice-related hijinks, the third sequel to Norm of the North finds families that stick together, thrive.
The film is related Y-7 for "fear," but the suspense isn't terribly fear-inducing. In fact, the younger polar bears seem braver than Norm himself. They are keen on helping their dad discover his crown – and only mildly irritated that he deceived them, knowing about his level of responsibility in the icy kingdom. But their love shows him that he doesn't have to do it all on his own, and reminds him about what really matters in the first place.
Norm of the North: Family Vacation has enough laughter-inducing moments to entertain younger audiences, but the adults might walk away having more lessons learned. Norm realizes he has to be more responsible – to his family and his job. But the lessons about prioritizing time are well worth considering for families who find themselves working through new schedules at home during the pandemic, balancing work obligations and family time.