Too often, family-friendly movies based on TV shows result in… extended episodes of the TV show with little-to-no added depth or a sort of Frankenstein-ing of the childhood characters. In Nick Jr.'s first foray into the adaptation game, Dora and the Lost City of Gold, Isabela Broner brought the animated adventurer to life in a way that actually made sense for the show about Dora and her friends. With the second, veteran animation director Cal Brunker doesn't try to use live-action dogs (thankfully) but he does take Keith Chapman's (also the creator of Bob the Builder) animated crew of rescue animals into a cinematic direction that tells an above-average story.
When arrogant Major Humdinger's evil actions result in a call for help to the Paw Patrol, police dog Chase is resistant to helping solve the problems plaguing Adventure City. Adventure City is the location where Chase was abandoned as a puppy, and his experience of abandonment causes him to have flashbacks and a heightened anxiety that hampers his ability to take action. This isn't done in a way that forces parents to deal with materials inappropriate for children but it does allow for a conversation about anxiety for children already experiencing it or for families who want to raise their children's awareness for the struggles of others.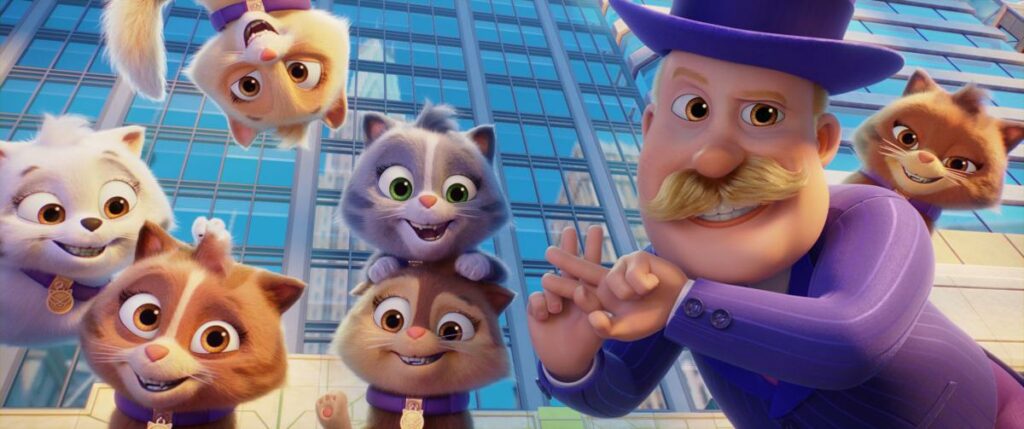 That struggle – recognizing what other people are going through – challenges the Paw Patrol and their human teammates. Humdinger's henchmen kidnap animals but their leader also rushes an Adventure City scientist's project, Cloud Catcher, to change the local weather, and builds a skyscraper called Humdinger Heights that balances precariously above the city. The citizens of Adventure City are stuck between Humdinger and the Paw Patrol, but both the humans and canine heroes must choose to serve their neighbors in the face of everything that they see and feel.
As adults, do we love our enemies and pray for those who persecute us? Do we recognize our own hurts and refuse to let them prevent us from being who we are called to be? Do we acknowledge the hurts of others without prejudice or judgment? I know, I know, this is a movie based on a bunch of animated dogs who drive around in first responder uniforms. The truth is, it may be the best animated film I've seen this year, and it packs the punch of a parable in overcoming pain to live our best lives.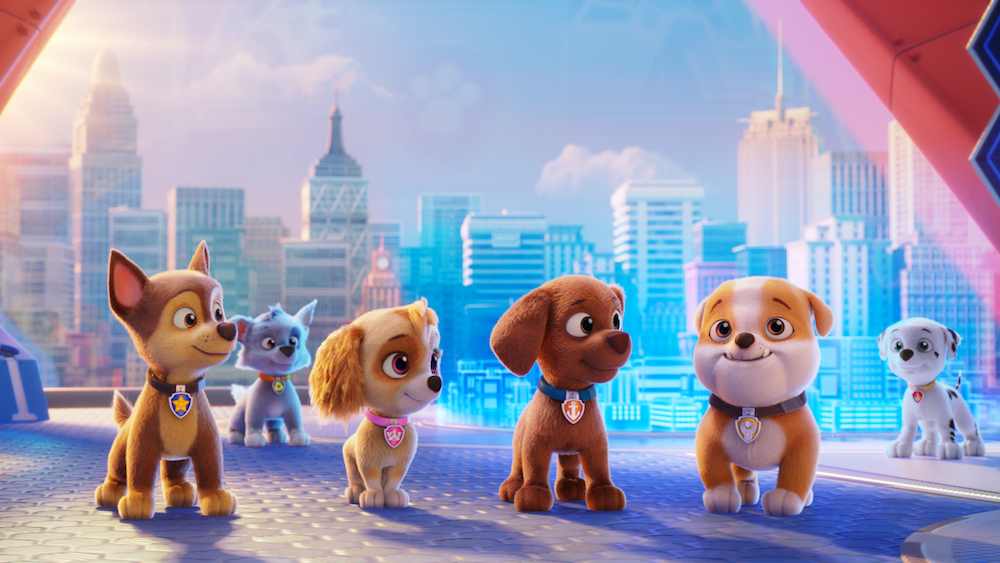 Fans of the show may recognize the TV voices of Kingsley Marshall, Keegan Hedley (Rubble), Shayle Simons,  Lilly Bartlam, and Ron Pardo, but everyone may pick up on the voices of Tyler Perry, Jimmy Kimmel, Kim Kardashian, Randall Park, and others who make their Paw Patrol debut here. No matter whose voices you know (or don't), there's fun for the whole family here.