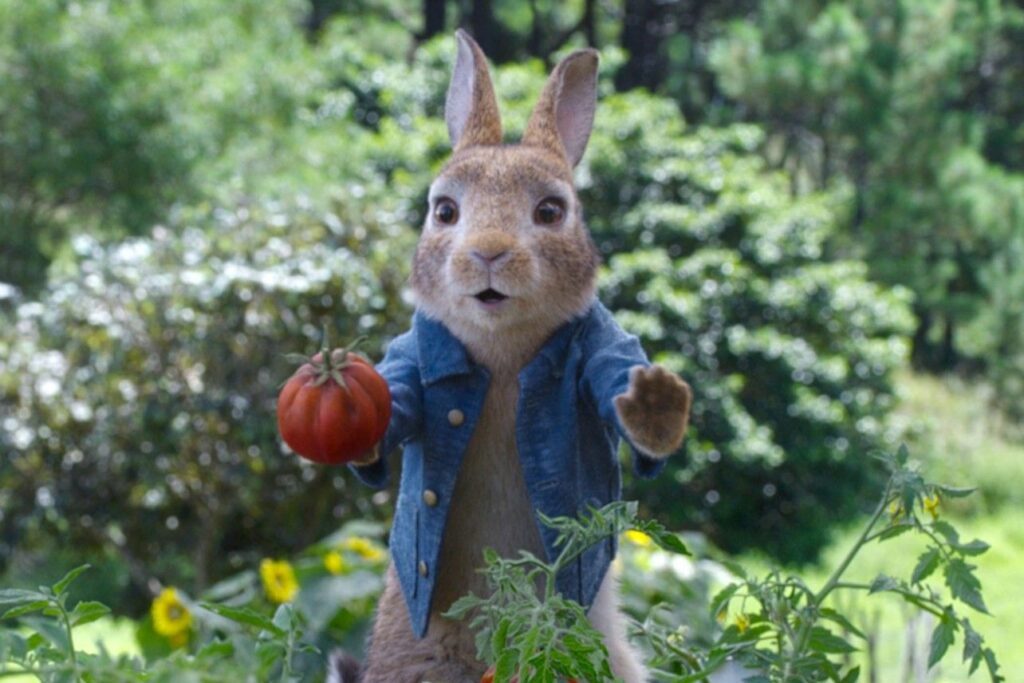 By Jacob Sahms
As the sequel to the 2018 live-action Peter Rabbit opens, Bea (Rose Byrne) and Thomas (Domhnall Gleason) are getting married. The friction between Bea's friend Peter Rabbit (James Corden) and Thomas continues to grow, festering like a wound. That wound is further aggravated by the way that Peter is being depicted in the books, as naughty, while Flopsy, Mopsy, Cottontail, and Benjamin (Margot Robbie, Elizabeth Debicki, Aimee Horne, Colin Moody) are seen as cute and beloved. When Bea's new publicist, Nigel Basil-Jones (David Oyelowo), shows the group a billboard with Peter as a bad seed, Peter runs away.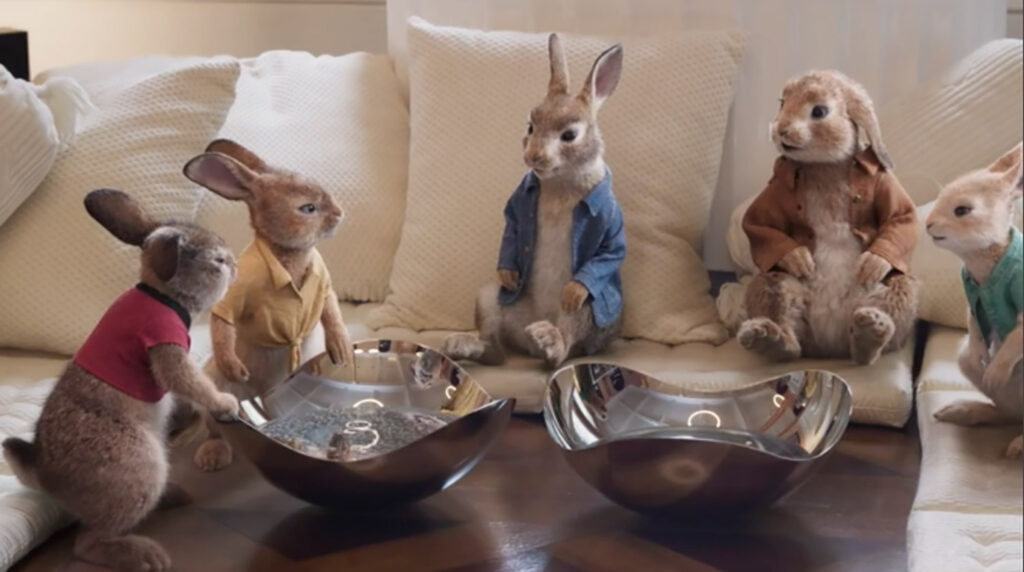 Falling in with a criminal rabbit Barnabas (Lennie James) and his crew of thieves, Peter discovers that he's skilled at breaking the law. Soon, the story is divided into two parallel stories: Bea and Thomas' struggle with each other over the changing vision that Basil-Jones is imposing on Bea's ideas for future books (with some humor poked self-referentially), while Peter incorporates his siblings into his new criminal enterprise. On parallel tracks, the human/animal family is headed toward a big, big fall.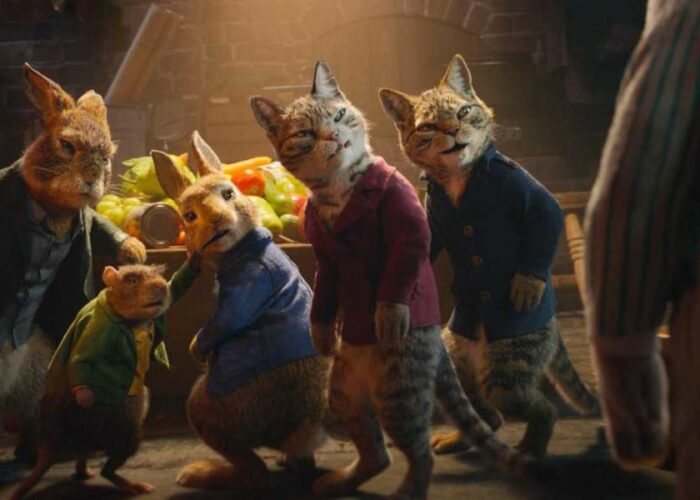 Director Will Cluck steers the humans – and 3D animation – into a slickly integrated story that has entertaining moments, and big life lessons included. On one side, Thomas needs to learn he has a family already with Bea and the rabbits, while on the other, Peter must come to the realization that who he is is enough and he doesn't need to be something else to prove himself.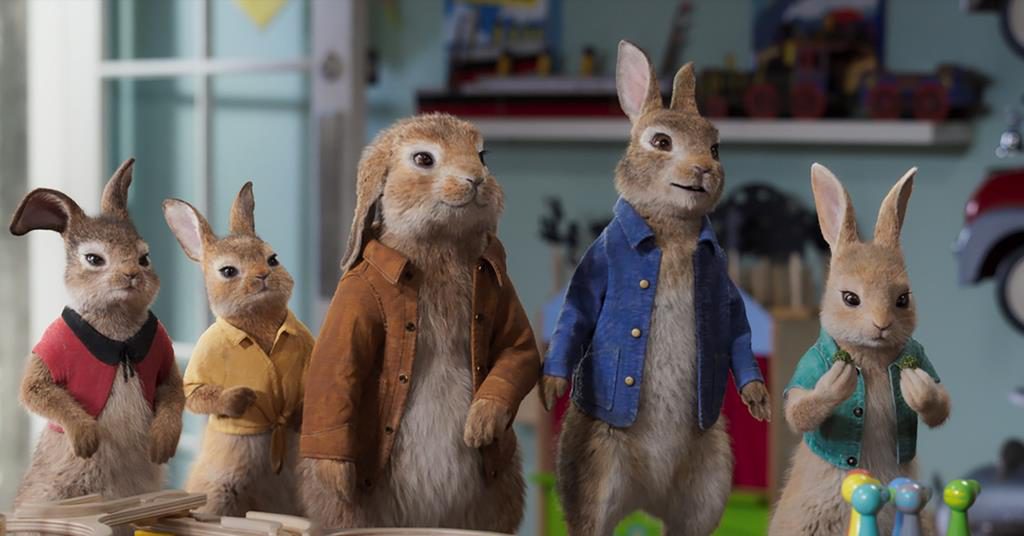 With a pure-hearted flick that's fun for the whole family, the story of Peter Rabbit scores a huge win for families looking for some entertainment at home. It's a beautiful thing — some life lessons wrapped up in a parable about humans and animals co-existing, and overcoming all the obstacles in their way.