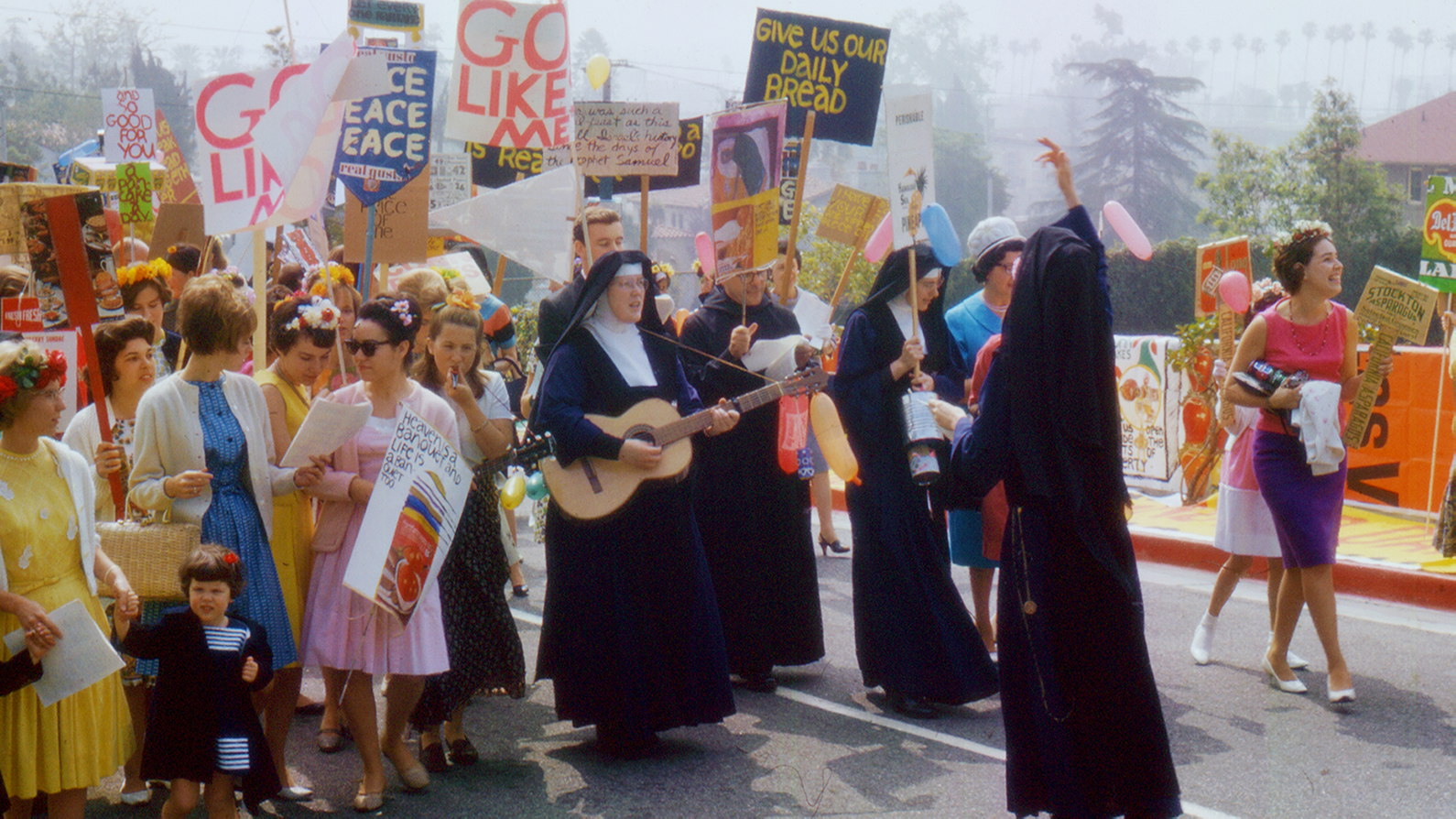 By Jacob Sahms
Producer Shawnee Isaac-Smith (who has spent the past 20+ years collecting interviews for the doc) worked with Brazilian director Pedro Kos to bring the life of The Sisters of the Immaculate Heart of Mary, nuns in the 1960s, to the screen. Standing up against patriarchy in the Catholic Church, these women stood together against those who tried to silence them, and stood for those who might've otherwise been ignored, women, minorities, and others. Together, some of the nuns joined together with Isaac-Smith and Kos to share their stories in the advance of the film.
Lenore Navarro Dowling taught at Immaculate Heart College and Rio Hondo College, and received an MFA in Cinema from Columbia University and her PhD in Communications/Cinema from USC. Rosa Manriquez, a Latinx mother and grandmother from East Los Angeles, went to IHM schools from the first grade through college, with a Masters in Theology, ultimately becoming an ordained Roman Catholic priest. Ruth Anne Murray entered the community in 1946, and took her vows in 1948, graduating from the IH College with an MA in science and theology. She became the first teacher at IH High School, and served in many roles, ultimately becoming a Trustee Emerita for the high school.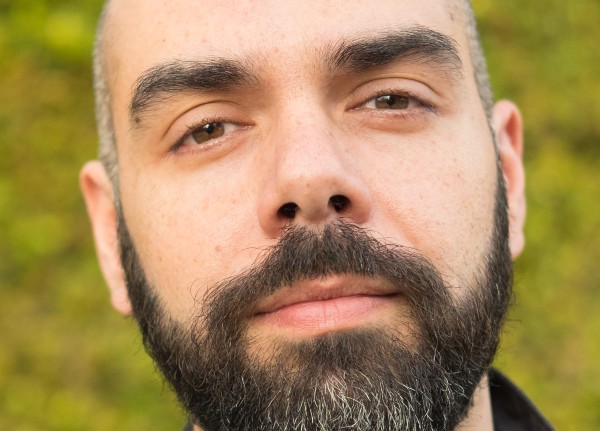 Isaac-Smith began documenting the words and actions of the nuns over twenty years ago, and brought the story and footage to Kos, who was raised Roman Catholic, a faith he still treasures. As he watched the interviews, which make up a majority of the film, he experienced them like "an arrow that shot through my heart," he says. "Through these Immaculate Heart sisters, they shared integrity and faith as part of the world, standing firm on their beliefs and convictions regardless of what was thrown at them."
"I grew up watching [DC's superheroes] the Justice League, and these women are the real-life Justice League. They're heroes."
Isaac-Smith began hearing about the Sisters of the Immaculate Heart in college and reconnected with them afterward. "Growing up in the Catholic Church, I knew there was a real struggle to be a woman in society and the church," she explained. "Most of the Sisters were educated, with PhDs! They were the early feminists, seeking social justice. For women today to look up to Vice President Kamala Harris today, that's who these women were to me. Lenore was on the first committee when I pitched the idea and she said, 'Yes, let's do it.' I didn't know it would take twenty years!"
Dowling dove into the elements of the film about their lives that spoke to the social justice commitment each of the Sisters made; she says that people can commit to justice anywhere. "Anyone who wants to be like us will make a commitment to do justice wherever they are," she proposed. "There's the racism which we've experienced plus the anti-immigrant feeling that touches many of us, the destruction of the earth. Just look around them and read the news. There is so much injustice, so much to fight for with our work, our prayers, our letters, and our petitions. People can have renewed commitment for justice and peace in the world, to be in solidarity with what we're doing."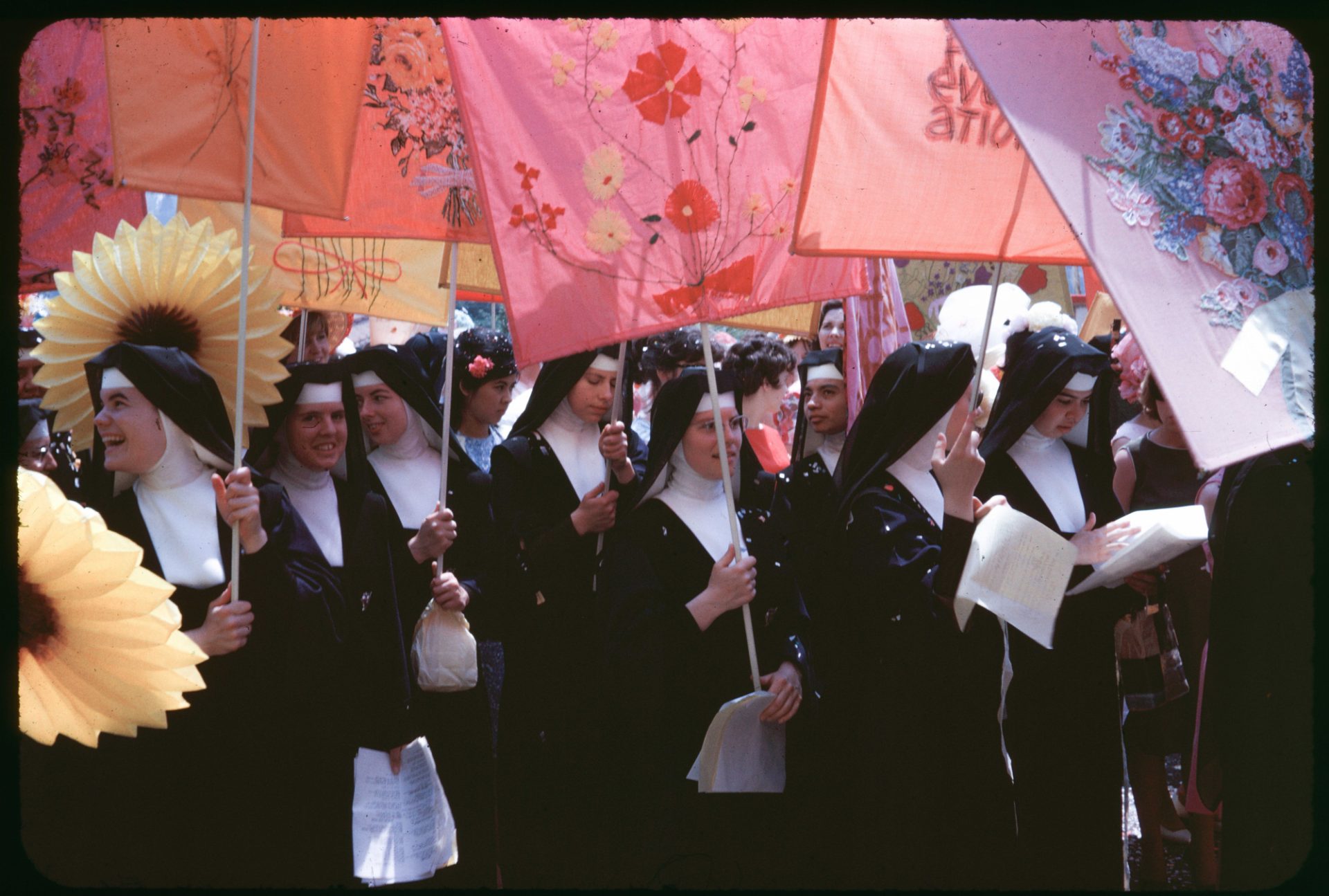 Manriquez shared a different perspective, because many of the nuns that show up throughout the movie were her teacher, including Dowling. "They have been my inspiration," she said. "I tell folks everywhere that the things that come out of my mouth are because of what they taught me. I've been immersed in Immaculate Heart culture since I was six! I learned to question authority, that simply because people tell you the way it is, you question authority."
"A religion or faith that isn't questioned is a cult. I learned that by example. When you go on a journey, make sure you do it well, with style, and well. Excellence was taught what you put on paper, on film, with paint, that it's a reflection of you, so do it with style. I was taught to be hungry for education, that what else there is in the world, beauty, and different ways to see things."
Kos says that even though the film was set primarily in the 1960s, it is truly a relevant film today. "It speaks so vibrantly about where we are like Patrice says at the end of the film, reminiscing on seeing the news, and the battles that still need to be had."
Lenore went to schools taught by the Sisters. We were empowered to make our own rules, decide our own directions. It wasn't until we came into conflict with the Diocese that our power was challenged. Within us existed the power to set our own path. That encouraged us to resist."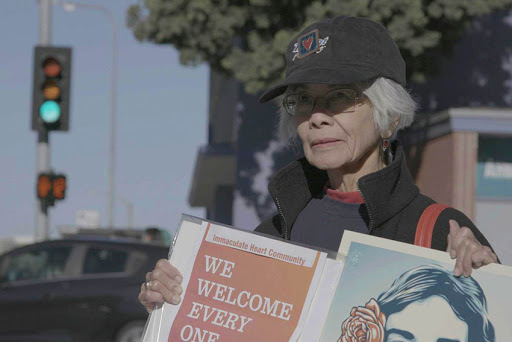 Murray joined us, providing us with longstanding insight into the school, which was aimed at giving six hundred women at a time "the gospel values applied to today's world." "It's difficult in a way because they ask questions about the church and their position in the church. In my judgment there hasn't been a lot of progress in the church for affirming women. They aren't interested in anyone telling them what they can't do. They are impressed by a black female vice president. They want to exercise leadership and they don't want to be told they can't."
Meghan Markle may be be the most famous graduate of the Sisters' schools, and Murray is proud of her. "She certainly didn't say 'no' to opportunities, what she believed in, and what she wants to promote. She's very articulate. It's what women want. One of the most important goals we have in the high school is to allow women to express themselves, to be critical about the times we live in, the consequence of voting rights we have, and to help society get better, to help the poor and the indigenous. They want to be relevant and not limited. I really like that."
Manriquez highlighted the way the Sisters have been wrestling with the application of Scripture, and the way that the students are challenged to think for themselves. The Sisters had to figure out their own stance in the face of the peaceful revolution they pursued, beginning in the 1960s. "[The Bible becomes a weapon] when we get to a place where we don't realize what we have has been placed as an idol," she shared. "Institutions can become idols. When we just sit back listening to someone who says this is what the Bible says. Even Satan quoted Scripture and Jesus refuted it each time, 'I'm not going to listen to you.'"
"It's important as a Catholic that the primacy of conscience is a real thing. It's very very hard. Catholic guilt is real," she continued with a chuckle, "but it's not always bad, because we examine ourselves. It's knowing the difference between what our desires are and knowing what God wants us to do."
Dowling added that the instances where the Bible is held up for ulterior motives was sacrilegious. "It's sad and powerful for a group of people to be led to see it that way. That's defaming the Bible. That image is really destructive. We counter that image with living the gospel, not defaming the Bible."
Murray says that she loves reading theological books, reading about the history of the church, especially from a woman's point of view. "I'm impressed with what current theologians are writing and talking about. The volume of information that they can use, their modern ways of looking at and analyzing Scripture. I'm really into Roger Hayes' Spirituality Seeking Authority, because it's raising really good questions that are current now, with what Jesus did and said, addressing the issues of his time. It's about "thy kingdom being come" being applied to the world right now."
That mentality is clearly what attracted Kos to the film, citing his own experience of the Catholic Church in Brazil. There, he saw the tug and pull between progressive and traditional, solidified in the denial of his parents' union because his father was previously married. So Kos came into the Catholic world unaccepted. He says that the Sisters taught the core values of the Bible, and reminded people to "not lose faith despite the actions of men who are fallible, to keep an eye on the church." "What my parents instilled and the Sisters have been fighting for is that the world needs to look at, living the gospel in the present not in a castle apart from the world. Pope Francis said that the church needs to be a field hospital. It's something to strive for, but there's a long road ahead."
Manriquez closes out our call with this gem: "It's our duty to speak, to not to stand back and let things happen."
Rebel Hearts? Oh that we would all join the revolution.
Rebel Hearts debuts at Sundance this Friday.