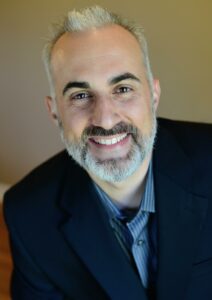 By Jacob Sahms
Stephen Kendrick, half of the Kendrick Brothers, has written Christian films like Fireproof, War Room, and Overcomer. But this fall, the brothers are doing something they've never done before: delivering a documentary and a re-release of one of their hit films, Courageous. Both films will arrive in theaters through their partnership with Sony, with the first, Show Me The Father, on September 10, and then the re-release on October 15, on its tenth anniversary. With both films, the Kendricks hope to show how the fatherhood of God connects with our own experiences of fatherhood to see what God is doing in the world.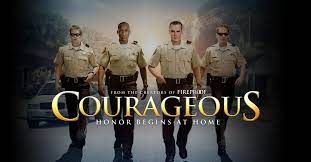 Kendrick recognizes that some of the audience will come from a tender, inspirational place, while others will come from a painful, hard place when examining the fatherhood of God. Quoting Proverbs 17:6, he says, "'The glory of children are their fathers.' God desires to turn the hearts of children back to their fathers. With Courageous, we saw people in tears while opening up about their fathers. So we began to put together some of the best, inspirational stories we had access to and tie them to the spiritual truths of God's fatherhood."
The screenings for the film have been very well received, says the writer. "We're excited because we see it as a beautiful new way to present the gospel using their own father stories, to help believers take a big jump to how close and loved they feel by him, as seeing him through the lens of their perfect heavenly Father."
Five weeks later after the documentary releases, the Brothers are delivering their first ever encore film presentation, re-edited, recolored, and "bumped up to 4K," with better sound. The filmmakers enhanced the music, used drone shots, included a new introduction, deleted scenes, and an ending featuring the officers from Courageous ten years later. "It will feel more like an event," says Kendrick. "A whole generation of men who have become fathers over the last ten years and haven't seen it, or will watch with new eyes having had children, will experience the film."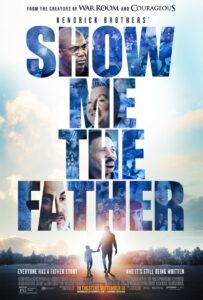 This leads into Kendrick discussing his own father, a minister and educator who started off working in public schools before founding a Christian school. He taught the younger Kendricks lessons like "you can eat an elephant if you break him up into bite size pieces" and "Start where you are and go forward as fast as you can," lessons they still carry with them. They saw his own struggles and the impact of God in transforming him into a man who would quote Joshua 24:15, "as for me and my house, we will serve the Lord."
Now, as the Brothers seek to deliver their double feature in the fall, Kendrick points out that their father has been in every movie in some form. As Larry Childers in a wheelchair like the elder Kendrick required after his multiple sclerosis diagnosis in Facing the Giants, in the blessing prayer in Flywheel, in the mentorship and commitment to Christ modeled in Fireproof. He's been with them through the years making films, and no more so than two films aimed at addressing how fathers are formed in the image of the Heavenly Father.