The Case for Christmas
DVD Release:
October 30, 2012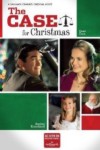 Synopsis
Santa is in trouble! People are losing faith in him and he's being sued for ruining Christmas. Michael Sherman is a young lawyer and single father still mourning the loss of his wife, who takes Santa on as a client. He not only helps save Kris Kringle but also discovers the courage to let love back into his life, making this truly the happiest season of all.
Dove Review
"The Case for Christmas" will remind viewers of "Miracle on 34th Street," yet it comes across as fresh and original. Dean Cain does a terrific job playing attorney Michael Sherman, a man who hasn't had very many cases. His daughter, Lily (Helen Colliander), loves Santa Clause and all things Christmas. When a businessman named Braxton Bennett (Barry Flattman) attempts to do away with the spirit of Christmas by having it legally stated that Santa doesn't exist, the real Kris Kringle (George Buzza) shows up with his summons and asks Michael to be his attorney. He swears on Frosty's magic hat that the retainer check won't bounce! As the story unfolds, it becomes apparent that Bennett has a scheme behind his plot against Santa. In addition, when Kris tells Lily what he brought her for Christmas last year, she declares, "You really are Santa!"
Add a bit of romance for widower Michael Sherman in the form of Lauren (Rachel Blanchard) and a triumphant conclusion, and this is a nice holiday movie well worth viewing. The likable cast is a joy to watch. We are pleased as punch to award it our Dove Seal for all ages. As Santa tells Michael Sherman when the heat is on during the trial, his reindeer fly because they believe in the impossible. "The Case for Christmas" makes its own case as a wonderful and warm film which will delight your family.
Info
Reviewer:
Edwin L. Carpenter