A Christmas Kiss
DVD Release:
December 13, 2011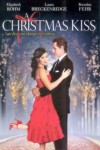 Synopsis
Wendy is an aspiring designer and assistant to her callous boss Priscilla. Unfortunately, Wendy's dream of impressing her boss gets complicated when she realizes that the mysterious man she kissed in a falling elevator is Priscilla's boyfriend, Adam. As the holidays approach and Adam and Wendy's friendship grows, Priscilla is forced to take drastic measures to make sure her engagement goes forward as planned. Will Wendy and Adam connect before it's too late?
Dove Review
"A Christmas Kiss" is about a special moment during the Christmas season that leads to a lifetime of love. Wendy Walton and Adam Hughes meet by chance in an elevator and share a special moment. Come to find out, Adam is her boss's boyfriend! Wendy at the time of the elevator moment was dressed as a princess for a party. When Adam sees her again later, he doesn't recognize her yet falls for her all over again. Later he learns the truth, and the truth is that apparently they belong together.
We are happy to present this romantic movie our Dove Seal for ages twelve plus. "A Christmas Kiss" clearly shows that sometimes love is really meant to be.
Content Description
Language:
G/OMG-13; Broad-1; "God-awful" comment; Imbecile-1; P-1; A-1; Sucks-1; H-1; a comment of "Crack his...(slang for testicles)"-1; B-1; Crap-2; Jerk-1; Stupid-1; Witch-1.
Info
Reviewer:
Edwin L. Carpenter