Hard Corps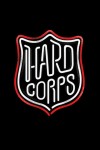 Synopsis
"Hard Corps" shows the natural progression from pornography to prostitution to human sex trafficking. We begin in the seemingly harmless world of "legitimate porn," which is the small portion of the sex industry not controlled by freelance pornographers and organized crime. The filmmakers examine both legal and illegal forms of sex sales, ultimately leading into the inevitable world of the human sex trade.
Multiple studies have provided ample evidence that indicates the casual use of pornography leads to more deviant behaviors, up to and including human sex trafficking. The online pornography business represents a multi-billion dollar industry and boasts the most searches on the World Wide Web. Millions of people the world over spend countless hours surfing the web while participating in voyeuristic fantasies perpetrated by strangers on the other side of the screen. "Hard Corps" asks, "Is Pornography wrong?" Outside of biblical principles, is it wrong for two adults to participate in consensual relations while mutually agreeing to allow others to watch?
Dove Review
"Hard Corps" may shock some viewers as they learn just how many women are trafficked in the porno and prostitution arenas. This documentary does a solid job in that there are clips of filmmakers interviewing a lot of people in the business to clearly show that many of the women have a background of being abused and, in many cases, sexually abused.
The documentary opens with a video clip of now-deceased Ted Bundy stating to Dr. James Dobson that he came into contact with a lot of violent men in prison, and that they all had a background viewing hard pornography on a regular basis.
Madams from brothels, producers in the porn industry such as Chris King, and actresses in the porn industry all chime in with comments. One woman, 22, states that she loves the business and is paid well, but actually leaves it and becomes an independent business woman. Sadly, when hugged warmly by the documentary's filmmaker, she says, "I haven't had a hug with clothes on in a year."
Although the documentary is clearly made to show the harm of the sex and porn business on victims—both men and women—it should be noted that there are lots of video clips that show women scantily clad, brief shots of them sliding on poles, and strong cleavage. It is worth noting that the great number of clips might be a problem for some men who struggle with pornography. The filmmakers clearly want to help victims, but it might have been better to use fewer clips. Although there are none that we would consider overly graphic, the sheer number of them might be a problem.
That said, the filmmakers seem bent on exposing the problems of this billion-dollar industry. The film states that in 2005 there were almost one billion porn DVD rentals. The filmmakers travel to a porn convention and to a brothel to interview people and to get "the skinny;" it is interesting to note that almost everyone connected to it will admit to abuse within the industry. The filmmakers mention that some women get paid $300 for a short time to perform sexual acts; then filmmakers spend one day eating out, going on a roller coaster, playing in an arcade, and still fall short of spending $300. They obviously do this to demonstrate how valuable hard-earned money is and can be used for a full day of wholesome entertainment.
This documentary has the potential to educate a lot of people and possibly prevent some young women from entering the sex industry, as many are pressured to do. It might also be a stimulant to encourage men who struggle with pornography to seek help. The aim of the filmmakers is to help victims and therefore we are pleased, with a note of caution due to the topic of this documentary, to award "Hard Corps" our Dove Faith Based Seal with a Caution for Sexuality. 11 Timothy 3 from the Bible is quoted and there is a faith element in the film which is commendable. It pulls no punches in looking at sex trafficking, so parents and viewers should consult our content listing. This documentary might just change lives.
Content Description
Sex:
Kissing between men and women in clips; many video clips that for a second or two show women sliding on poles or about to lie down on top of a man; comments about peep shows and brothels, etc.; a few frank comments about oral sex and a woman speaks of her genitalia being torn; a few comments about rape and comments about incest that took place; woman puts money in panties after dancing almost nude; bondage photos that are not explicit or gratuitous; comments by a man about deviant behavior and how he got into child pornography.
Language:
A "dildo" comment; Bull (the rest is bleeped)-2; H (as a place)-2; B (Just the letter "B")-1.
Drugs:
Talk of how many women abuse drugs after getting into sex trafficking; mention of drug cartels; comment about crystal meth.
Nudity:
Female statues with breasts; a few paintings with breasts seen; strong cleavage in a few scenes; scantily clad women in very brief clips seen sliding on poles; bare midriffs.
Info
Reviewer:
Edwin L. Carpenter