Into His Arms
DVD Release:
October 13, 2015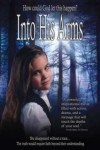 Synopsis
A family is shattered when seven-year-old Jennifer disappears while she and her mother, Sharla, are shopping. As the days pass and police searches and her prayers lead to nothing, Sharla struggles over how a loving God could allow evil to happen to a child—a child entrusted into His arms. While delivering a compelling and emotional story, this film raises questions of faith without offering simplistic answers. Through it all, one biblical truth prevails—in the midst of chaos, God will still be present.
Dove Review
Just after celebrating her daughter Jennifer's 7th birthday, mom Sharla and Jennifer are shopping when Jennifer disappears. Her parents and older sister are devastated. As time passes and they canvass the city with flyers, even the police suggest she ran away. The days move into weeks as their questions go unanswered over and over again. Their Christian faith is challenged repeatedly; the detectives on the case have their faith challenged as well. Sharla pleads often with God, asking questions repeatedly and begging Him for answers.
This is a tear-jerking, emotional movie that doesn't provide all the answers as to why a loving God would allow bad things to happen, but it is a great conversation starter for your family to talk about God and safety issues. This movie earns the Dove "Faith-Friendly" Seal for all ages.
Info
Company:
Gateway Films / Vision Video