Guided by the Word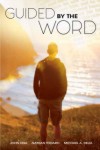 Synopsis
A child's Sunday School Bible. A broken relationship between an adopted daughter and her parents that spans 25 years. A mother who only wants to forgive – and be forgiven.
On her death bed, Abigail asks her husband Steven to find their estranged daughter, forgive her and ask her forgiveness. Steven makes the journey from Kentucky to California to fulfill that wish – and to give his adopted daughter the Bible she left behind so many years ago.
Along the way, Joseph meets a mysterious hitchhiker who may very well hold the secret of the journey's end. On the way, we learn that every journey needs a guide and that Steven will be "Guided by the Word."
Dove Review
"Guided by the Word" is a strong, faith-friendly film that promotes the necessity of forgiveness. The story is about a couple, Steven Campbell (John Lina) and his wife Abigail ((Teresa Wentzel), who raise an adopted daughter named Miranda (Angela Knight). They take her to church and give her a good home, but they neglect to tell her she is adopted until she turns 18. Miranda is furious and feels that they lied to her and betrayed her, so she leaves home. Twenty-five years have passed since Steven and Abigail have seen their daughter and, with Abigail's dying wish, she longs for forgiveness from Miranda.
Steven takes a journey to Los Angeles to deliver Miranda's childhood Bible to her. Along the way, he meets a man named Joseph (Nathan Todaro), who helps him fix his car and provides spiritual encouragement to Steven. Miranda is furious, at first, when she learns her husband, James (Michael A. Delia), has been in touch with Steven and knows he is on his way to their home. Steven continues to pray for Miranda to accept his request for forgiveness. When James frankly tells her that Abigail and Steven were good to her, providing a home and church for her, she slowly begins to realize that maybe she owes them forgiveness, instead of the other way around.
The movie does a great job in promoting forgiveness and shows what a miracle of grace it can be. We are most pleased to award the film our "Faith-Friendly" Seal for all ages, although it is not intended for the very young. It's a terrific movie, because it points out that everyone needs to receive or offer forgiveness at one time or another.
Info
Company:
Silver Hills Pictures
Reviewer:
Edwin L Carpenter