Augustine: Son of Her Tears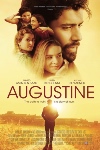 Synopsis
When Hedi, a young filmmaker in Paris, is chosen to create a documentary about St. Augustine, he begins his journey to learn about an influential philosopher who shaped the Western world. To learn about the North African, St. Augustine, Hedi must face his Algerian heritage he left behind years ago. Hedi comes to find that this fourth century man's life is not so different from his own.
Transported into Augustine's world, Hedi's research reveals how Augustine witnessed an undeniable relationship between his mother and God that challenged him to seek the truth for himself. Restless and struggling to manage his relationships, including his forbidden love affair, Augustine searches for meaning. After all other paths leave him unsatisfied, Augustine makes a life-changing decision in pursuit of an authentic faith.
In turn, Hedi finds parallels in confronting family, love, God and truth. He is challenged to reevaluate his own priorities and how they will define his life. Which sacrifices will he make?
Dove Review
Augustine: Son of Her Tears is a beautifully made film that creates an intelligent and interesting juxtaposition of time. The film takes us on a dual journey; weaving Hedi's life as a documentary filmmaker researching this mysterious philosopher alongside a dramatic re-telling of the life of young Augustine. As Hedi studies St. Augustine's progression to a dramatic conversion, he finds himself experiencing new convictions in his own relationships.
Augustine's mother is his solid rock, not because she forces religion on him, but because he sees her dedication and her unwavering love for him. She intercedes for him throughout his life and she is tortured by his lifestyle and his choices. As an intellectual he continues to pursue the truth and test the teachings of his time. He must first be convinced through his mind, but as with all of us, he must experience the pursuit of God's Holy Spirit in his heart — that is what changes his life. He is moved to study God's word and he is overwhelmed by the truth of Jesus Christ.
The movie is originally filmed in an Arabic language and is over-dubbed in English, which sometimes makes for an odd connection between voice and actor. But that oddity melts away as we become involved with the strong storylines. The filmmaker also had a passion for elevating the truth that Augustine was of North African (Berber) origin. H. J. Aoun was troubled by the fact that Augustine's fame did not reach to his heritage, and wanted to tell the story from the true cultural beginnings.
Augustine: Son of Her Tears is a wonderful introduction to understand the interesting story behind this famous father of our faith. We highly recommend this film for families of all ages and we encourage the discussion of how such a brilliant man rebelled and investigated the deepest truths and found none other than Jesus to be absolute truth.
Augustine: Son of Her Tears is awarded the Dove Approved All Ages seal.
Augustine: Son of Her Tears cleverly conveys the important story of this rebellious and brilliant intellectual, who would become one of the most influential fathers of our faith.
Content Description
Faith:
the film explores the progression of St Augustine's faith to a total conversion to Christianity
Info
Company:
Augustine SOHT Film Production & Global Dist.