Happy Accidents
Theatrical Release:
September 21, 2001
DVD Release:
December 17, 2002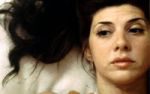 Synopsis
Best for: Mature adults who want to see a modern day romantic comedy.
What it's about: Ruby (Marisa Tomei) is a single woman with codependent issues searching for a "normal" boyfriend she doesn't have to "fix". When she meets Sam (Vincent D'Onofrio) she thinks she's found her man until he tells her he's a time traveler from the future (2439) to love her and save her from an accidental death. Anthony Michael Hall has an exceptional distinctive cameo you won't forget.
Dove Review
The good: This is one of the most unique and charming love stories I've seen in a long time. The witty and humorous dialogue is fresh, realistic and captures the angst and dilemmas singles go through in finding the love of their lives. Tomei and D'Onofrio are brilliant, giving us Oscar worthy performances that depict a wide range of emotions. Writer-director and editor Brad Anderson has produced this movie his way and thereby kept every detail of this romance laced with science fiction, novel and rewarding. This is a great adult date movie mature audiences can laugh at and enjoy. It's a reminder of how important believing in someone you love really is and how sometimes, loving them just the way they are is all you need to be happy. The not-so-good:This is an adult story that deals with adult issues and themes (the couple lives together, codependency, trust, drug use, drinking, sexual issues) so it's not for children or younger teens.