The Dove: La Colomba
Theatrical Release:
January 25, 2005
DVD Release:
January 25, 2005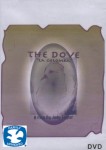 Synopsis
"Do you believe in angels? My mom did. She was born in Italy in 1936. She had two angels that helped bring her into the world and stayed with her throughout her life." These are the first two lines in the feature film "The Dove," a story about angels, hope and overcoming obstacles in life. The film follows the life of Rachel who, on the day of her birth, is visited by two angels, a white dove and a man. These angels guide and protect her in her times of need. When Rachel is 10 years old, a Nazi soldier visits their Italian home in the mountains to search for a lost paratrooper. The power and love of the angels calm him and he leaves them unharmed. Of course, as Nonna says, the prappa helped too. The family migrates to America where throughout Rachel's life she is helped and guided. Ultimately she realizes that she must carry on the traditions of her Italian family and prove that angels exist to her own daughter, Sandra.
Dove Review
This is an intriguing film about an Italian family that experiences good times and bad. All these things have the faith of Rachel and the aid of her angels who have been with her from birth. Rachel tries to pass her beliefs and faith on to her daughter, who has many questions.
Info
Industry Rating:
Not Rated