The Goal
Theatrical Release:
October 12, 2006
DVD Release:
October 12, 2006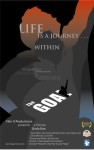 Synopsis
"The Goal" is the ultimate under-dog story. It's about family, winning, and losing. It's about living! It's the journey within… The way you run is a reflection of the goal you seek. "The Goal" is ferocious, aggressive, and compassionate. First you hear it, then you see it, then you…can't believe it! "The Goal" is rugby combined with extreme sports; it's twisted but carefully designed like the special armor that wraps around the athletes' bodies like miniature tanks, a.k.a Mad Max.
"The Goal" is a compelling story that will touch your heart like no other. "The Goal" will redefine your life! "The Goal" defines faith, family, and community. Do what you can, where you are, with what you have. That's "The Goal"!
Dove Review
This is a fantastic story about a family who has their faith tested. When an accident happens to the only son of a minister, life changes not only for the son but for many of the people around him.
Steve wants to be in the Olympics and will push himself to practice as much as possible, no matter what. As he pushes the envelope to practice, an accident occurs that makes a major change in his life. He hits a tree and breaks his neck, leaving him a quadriplegic.
This story is heartwarming, as you watch Steve and his family get though the obstacles and challenges of his life. It is a story of one family's faith and the miracles God sends to them during this trying time. I know all who watch this will enjoy it.
Info
Company:
Maverick Entertainment
Industry Rating:
Not Rated
Starring:
Ryan Parker
,
Jason Regier
,
Wendy Duncan
,
Gale Grove
,
Steve Sanner
,
Marylee Herrmann
,
Michael Best
,
Jason Coviello
,
Darla Rae
, Louie Fehér-Peiker,
Lucy Roucis
,
Laura Dodd