Beating the Bunny
Theatrical Release:
October 4, 2005
DVD Release:
October 4, 2005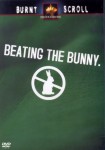 Synopsis
We decided to take a risk and get the conversation started. "Beating the Bunny" is the exciting drama of a young man who tries to hide his porn-viewing habits from his parents. Meanwhile, he is haunted in his nightmares by a giant, evil, pink bunny!
"Beating the Bunny" is a humorous inside look on how porn affects a young man's thoughts and how typical American families usually brush the issue under the carpet.
Dove Review
This video does tackle the serious problem of porn addiction, but is definitely not a family DVD so it cannot be approved by Dove. There is an addiction by a character named Amos, the son of a pastor, and it is frankly dealt with to the point that Amos confesses his addiction in front of not only his mother, but an elderly parishioner. He speaks of it in a graphic manner. It also includes a few words which, although realistic in the setting perhaps, are not family friendly. This DVD includes special features which enable this to be a ministry tool for pastors who want to teach a group of men or older teen boys on the subject of pornography. The features include a porn talk, a porn quiz, and DVD-ROM extras, as well as a blooper and gag reel and deleted scenes.
Info
Company:
Burnt Scroll Productions
Industry Rating:
Not Rated
Reviewer:
Edwin L. Carpenter