Running Scared
Theatrical Release:
February 24, 2006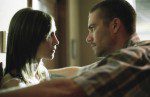 Synopsis
Joey Gazelle (Paul Walker) is a low level mob flunky whose role is to dispose of "hot" guns from mob killings. We soon find out that Joey has been hiding these guns in the drywall of his basement, instead of tossing them in the river. When Joey's 10 year-old son (Alex Neuberger) and his best friend, Oleg (Cameron Bright), witness Joey hiding some guns from a botched drug deal, Oleg steals one of the guns — a snub-nosed .38 (used to kill a dirty cop) — and shoots his abusive stepfather (Karel Roden) with it. Things would be bad enough if the stepfather didn't happen to be the nephew of a psychotic Russian mob boss (John Noble)… who happens to be in business with Joey's crew on a gasoline scam. But now Joey's also got the surviving dirty cop (Chazz Palminteri) from the botched drug deal on his case… and that hot .38 out there on the street, changing hands in an underworld of freaks, pimps, hookers and pedophiles. As well as Oleg, who can connect Joey to the gun. And even if Joey can make it through the night, he's still got to answer to his wife (Vera Farmiga)…
Dove Review
If the Synopsis above doesn't get your attention, then nothing I say here will make any difference either. When words such as "Freaks, Pimps, Hookers and Pedophiles" are used by a movie studio in their own description of a film, they are telling you "not a for the family" in no uncertain terms. This film's title could easily have been "brotherhood of the traveling gun."
I will say that Paul Walker is an up-in-coming actor that you should pay attention to in the future. But, If you want to see him in a more pleasant role, I suggest you go see him in "Eight Below" as this film left me "Running Scared" from the theatre.