The Elevator
DVD Release:
October 30, 2021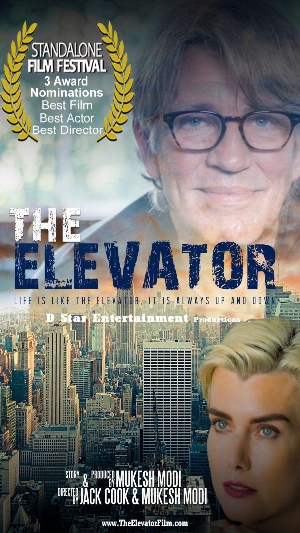 Synopsis
Roman Juniper (Eric Roberts), a husband and father of three, is forced to go work on the Saturday of his daughter's birthday. He plans to return home in time for his daughter's party before things take a sharp turn for the worse. His wife and kids are setting up the decorations and food at the house and start to wonder where Roman is since it's well past his clock-out time.
Dove Review
Roman's intentions were genuine—work overtime, halfway live in the office, if it means providing for your family. Offering them a safe, yet enjoyable life was the priority. However, financial benefits can't replace husband/wife and father/son/daughter bonds that require presence and face-to-face, intentional quality time. But unfortunately, paperwork and transactions replaced track meets and birthday parties.
He was going to make it to his daughter Payton's birthday party this year, though. Redemption was possible—until he got stuck in his office's elevator. Without cell phone service. Without electricity. Without any way to call for help.
Fury grows into fear as his family realizes something's wrong, that Roman is in danger. As his family sets out on a mission to find and rescue him, Roman has lots of time to revisit his past and reprioritize the meaning of family. Though some moderate language and a car accident scene aren't suitable for young children, the positive themes of prayer, family, forgiveness, and honesty earn this film Dove-approval for Ages 12+.
The Dove Take
When a workaholic father gets trapped in his office's elevator, he's given a second chance to revisit the meaning of family and reprioritize his love.
Content Description
Faith:
Father eventually sees family as a "blessing"; family seen holding hands and praying together
Violence:
A man runs off the road and hits a pedestrian. Pedestrian seen lying face-down with blood splatters.
Info
Company:
D Star Entertainment Inc
Director:
Jack Cook & Mukesh Modi
Industry Rating:
Not Rated