The Bourne Ultimatum
Theatrical Release:
August 3, 2007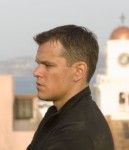 Synopsis
All he wanted was to disappear. Instead, Jason Bourne is now hunted by the people who made him what he is. Having lost his memory and the one person he loved, he is undeterred by the barrage of bullets and a new generation of highly-trained killers. Bourne has only one objective: to go back to the beginning and find out who he was.
Now, in the new chapter of this espionage series, Bourne will hunt down his past in order to find a future. He must travel from Moscow, Paris, Madrid and London to Tangier and New York City as he continues his quest to find the real Jason Bourne–all the while trying to outmaneuver the scores of cops, federal officers and Interpol agents with him in their crosshairs.
Dove Review
This film is the third in the series and finds Jason Bourne searching for the clues to his past. With plenty of action-packed sequences including fantastic chase scenes with very little blood or death, the story is substantial enough that it will make sense to those who have not seen the previous two films. Matt Damon and Joan Allen really bring depth to their characters, however David Strathairn plays Noah Vosen as simply a bad guy when it would have been nice to see the human element behind his character.
The only reason The Dove Family-Approved Seal was not given to this picture was because of the language muttered by a single character. While there was violence, very little blood was shown.
Info
Company:
Universal Pictures
Writer:
Tony Gilroy and Scott Z. Burns and George Nolfi