Belle and the Beast: A Christian Romance
Theatrical Release:
September 25, 2007
DVD Release:
September 25, 2007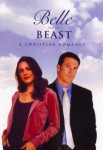 Synopsis
The Classic fairytale is retold….Eric is a man shrouded in mystery. Throughout the land he is known as the "Beast" for his mean ways. But when Belle is forced to work for him, she resolves to look deeper. Will Belle unlock his heart and discover the truth behind the "Beast"? An inspiring and touching story of forgiveness, change and love.
Dove Review
Take the fairytale of "Beauty and the Beast" and put the basic story line into a modern day setting, and you have "Belle and the Beast". Although the "Beast" is not a monster to look at but a man who takes his anger out on everyone around him by being a bully and rude. Then along comes Belle, who is patient and kind, to help this man see a new side to his life. Setting this tale in today's world might help those who may relate to some of the same problems. "Belle and the Beast" receives the Dove Seal of Approval.
Info
Company:
WisenQuest Production
Producer:
WisenQuest Production; BJ Alexander; Dani Franklin
Starring:
Stephanie Wood; Matthew Davis; Everest Bishop; Lindsay Wellington; D. Susan Luty; Arne Carter; Elizabeth Joelle