Shoot 'Em Up
Theatrical Release:
September 7, 2007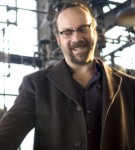 Synopsis
A gritty, fast-paced action thriller, "Shoot 'Em Up" kicks into high gear with a memorable opening scene and never relents. Clive Owen stars as Mr. Smith, a mysterious loner who teams up with an unlikely ally (Monica Belluci) to protect a newborn baby from a determined criminal (Paul Giamatti) who hunts them throughout the bowels of the city. "Shoot 'Em Up" is written and directed by Michael Davis ("Monster Man").
Dove Review
"Shoot 'Em Up" is a film that delivers exactly what the title promises. The film exhibits lots of guns, lots of blood, lots of language, and some sex. Clive Owen strikes a great balance as the good guy dealing with a bad past and Paul Giamatti is delicious as the villain. When a newborn's life is in danger, Mr. Smith finds himself as caretaker and detective in discovering why someone would want to kill a baby.
This film was not awarded our Dove Seal due to violent action from start to finish. Most scenes are not gory, but a few are exceptionally so. Throughout the film, there is much language and many women dressed very provocatively in addition to the sex scene between unmarried persons. Due to the coarse nature of this film, The Dove Foundation cannot recommend it for families.