Mr. Woodcock
Theatrical Release:
September 14, 2007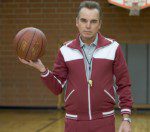 Synopsis
Billy Bob Thornton, Seann William Scott, and Susan Sarandon star in the "Mr. Woodcock". Scott stars as John Farley, a self-help author who returns to his hometown only to discover that his mother (Sarandon) has fallen in love with his old high school nemesis, Mr. Woodcock (Thornton) – the gruff, no-nonsense gym teacher who had put him through years of mental and physical humiliation. Determined to prevent history from repeating itself, John sets out to stop his mother from marrying the man who had made life miserable for him and his classmates.
Dove Review
The basic story line of this movie should be funny. Unfortunately, "Mr. Woodcock" falls short of its mark. Just think of your mom becoming involved with a teacher that you did not like-what a nightmare. The entire movie flashes back and forth as John Farley relives his memories of gym class and the teacher Mr. Woodcock, who treated his students with abuse. Billy Bob Thornton as Mr. Woodcock does not gather the laughs that most people hoped he would. Don't get me wrong, there were some funny scenes but not enough to keep the audience in stitches.
There is an underlying message that sometimes kids need a little push in life to help them reach their potential, but Mr. Woodcock simply goes too far. Due to some crude language and sexual content this movie cannot be awarded our Dove Family Approved Seal.
Info
Writer:
Michael Carnes and Josh Gilbert