Wormhead
Theatrical Release:
June 1, 2007
DVD Release:
June 1, 2007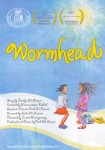 Synopsis
Jessie is excited about entering the second grade – she has both a new teacher and her old friends, Terry and Anne! This year, there is a new girl in class, Nia, and she and Jessie make friends right away. But there is something different about Nia, Terry and Anne don't like it. How can Jessie keep her old friends and her new one?
This wonderful, gentle story is about accepting people as they are. Fear, suspicion and dislike are transformed by the simple act of talking, a reminder that is as important for adults as it is for children.
Dove Review
People make fun of what they don't understand. This is what Mr. Brown tells his daughter Jessie, when she tells her father about her new friend Nia, who has dreadlocks in her hair and is being teased by the other kids at school.
Jessie finds Nia's hair to be far from offensive, and even learns how soft it is when she touches it. Can she or Nia convince the other kids that Nia is a person just like them and that her hair is still hair, even though it is styled differently than theirs?
This short animated feature is filled with outstanding illustrations and narration and is an award winner. It teaches as well as entertains. Young children will enjoy it.
Info
Company:
Kool Kidz TV and Pub
Starring:
Voice by Zoelle Mongomery
Reviewer:
Edwin L. Carpenter