Babylon A.D.
Theatrical Release:
August 29, 2008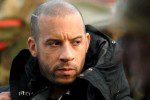 Synopsis
A veteran-turned-mercenary (Vin Diesel) agrees to escort a woman from Russia to Germany, not realizing that she's the host for an organism that a cult wants to harvest into a genetically-modified Messiah. Based on the novel by Maurice G. Dantec.
Dove Review
This movie is a bit difficult to follow in parts and a trip to the concession stand could totally end the viewer's chance to comprehend it all the way through. The ending left not only me, but a few other people scratching their heads. It ends rather suddenly and in a bit of a confusing way. Oh well. It's a mediocre action/science-fiction film, not great drama. And realism quickly flies out the window.
At any rate, strong language and a lot of violence prevent this picture from being awarded our Dove "Family-Approved" Seal. We recommend another trip to see "The Clone Wars" or "Fly me to the Moon-3D", two Dove "Family-Approved" films still showing at your local theater.
Info
Company:
20th Century Fox
Writer:
Eric Besnard and Maurice G. Dantec
Reviewer:
Edwin L. Carpenter