Dorothy of Oz (Manuscript)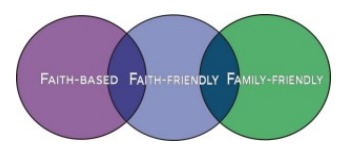 Synopsis
Dorothy finds herself waking up back in Kansas but, sadly, the Kansas twister has sheared the roof of the farmhouse off, and the local appraiser drops by to tell Uncle Henry and Auntie Em that they, along with Dorothy and Toto, will have to move. Following this dramatic incident, a rainbow appears, and chases down Dorothy and Toto. As she hears the voices of her friends the Scarecrow, Tin Man and Lion, she soon winds up back in the land of Oz. She learns an evil Jester has taken over the powers of the Wicked Witch of the West, and has replaced her friends as the ruler of Oz. It is up to Dorothy to face several battles, including a candy and chocolate army of soldiers, to help her friends restore peace to the land of Oz.
Dove Review
Their talent is obvious as the writers, Adam Balsam and Randi Barnes, have adapted a book written by Roger S. Baum. There is a lot of imagination displayed regarding new characters and the land of Oz. I don't know if some of the character's dialog is from the book or script, but there are times the dialog seems to not be in harmony with the previous movie or book, "The Wizard of Oz". For example, at the end of the script Dorothy calls Uncle Henry and Aunt Em "You guys," which doesn't feel quite right. Dorothy is, possibly on purpose, more of a smart-mouthed girl from time to time in this story.She also says "duh" in the story, which I can't quite picture Judy Garland saying.
However, the Jester is an interesting and downright mean character. He definitely seems as if he could have been in cahoots with the witch, which is the story here. His scepter is made from her old broomstick. There is a battle in Candy County, and yet some of the original elements such as the flying monkeys are included in the script.There are spells which are used in the story, not unlike the original story itself in which the Wicked Witch of the West used spells and her crystal ball, which likewise is included in this story. There is no strong language, and nothing graphic in the arena of violence. Other than Dorothy seeming to be a bit different in various places in the story, this is in imaginative story which once again takes the viewer to the land of Oz. We gladly award it our Dove "Family-Approved" Seal and recommend you take another journey to Oz. The Scarecrow, Tin Man and Lion all await you!