Hearing Everett: The Rancho Sordo Mudo Story
DVD Release:
October 28, 2008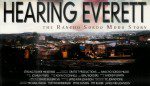 Synopsis
Thirty-eight years ago, Ed Everett went to Mexico to help the poor. What began as a simple trip became a path to destiny as the young father of six seized a unique opportunity, one for which he was unusually suited. "Hearing Everett" is a story of faith, love, and adventure, of one man's legacy and its lasting effect on thousands.
The Everetts were an average American family in the 1960s, with a comfortable life in Fayetteville, North Carolina. Ed owned a successful neon-sign business, a Cadillac, and a brick house, and attended church every Sunday. The family seemed to be living the American dream, until a series of events altered their lives forever.
It began with their young son Luke's debilitating illnesses, which resulted in the child's major hearing loss and forced the family to learn sign language. It continued with a journey to a pastor's conference in Florida, where Ed made a commitment to God's plan. Ed's calling finally came in Mexico, where he encountered a deaf shoeshine boy and realized a need he and his family could meet. Inspired, he returned stateside, sold his business and home, and moved his family in a converted school bus across America into Baja, Mexico, to the town of Ensenada 70 miles south of the border.
Once the lives of Mexico's deaf children intertwine with the Everetts, the adventure truly begins. Over the next 38 years the story takes many twists and turns, from the heights of happiness to the depths of tragedy. It's a story that delivers a message of hope, of overcoming obstacles, of realizing that the reward outweighs the cost.
"Hearing Everett" was filmed in two countries, covering thousands of miles from the lush, green riverbanks of the South to the barren, dry desert of Mexico's Baja peninsula. Its story is told through the eyes and memories of the hearing and the hearing-impaired. You will come away with a better understanding of how you, as an ordinary person, can accomplish the extraordinary, if you're only willing to take that initial step of faith.
Dove Review
"Hearing Everett" opens in Fayetteville, North Carolina. Mr. Everett hears a calling from God to help spread the faith. He travels with the deacons and the pastor of his church to different locations, to find his calling. He has a son who goes partially deaf and he and his wife help their son learn sign language and in getting a hearing aid. They decide to move to Ensenada, Mexico and help the poor people there. They find a small building and put up a sign "School for the Deaf". The Everett's have eight kids and they all become involved in helping the poor and deaf of Mexico. Their school begins to grow and they expand their facility. Their mom teaches sign language and Spanish. The family goes through a few tragedies of their own. Their faith in God and his wisdom never ends. This story helps us see God's Love Is unconditional. The theme is: Don't ever give up. Keep praying, and God will listen. This story has been awarded The Dove "Family-Approved" Seal.
Info
Company:
Strong Tower Ministries
Industry Rating:
Not Rated