Searching For Bobby Fischer
Theatrical Release:
January 24, 1994
DVD Release:
July 11, 2000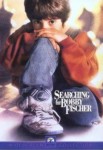 Synopsis
This is a widely appealing, low-key drama about child chess prodigy. Drama fans love its perceptive portrayal of a child's relationships with parents, teachers. Chess enthusiasts enjoy the intelligent rendering of the game's complexity.
Dove Review
"Searching for Bobby Fischer" is an excellent movie on many levels. The acting is superb. The story is original, and you don't have to like chess or even know anything about chess in order to enjoy this film. An important message is presented to parents about living through their children, and pushing their children to win at something so the parents themselves can feel successful. The film also makes an important point about doing something for the sake of enjoyment and personal fulfillment, rather than the external validation of awards or recognition from others.
The fact that this movie is based on events in the life of a real person makes it even more powerful. Joshua Waitzkin, the seven year old who is discovered to be a chess prodigy, is the real name of the person that this film is based on. "Searching for Bobby Fischer" reminds us that being a prodigy brings its own difficulties, it's not just a walk in the park – especially for a young child. The way seven year old Josh changes the lives of the adults around him is very moving. If the filmmakers had only left out a few offensive words, this would be a top-notch family film. Unfortunately, Dove cannot award our Dove Seal to "Searching for Bobby Fischer" for family viewing, due to the use of a few biblical profanities.
Info
Company:
Paramount Home Entertainment
Writer:
Fred Waitzkin and Steven Zaillian
Reviewer:
Samantha Vandersloot