The Lovely Bones
Theatrical Release:
January 15, 2010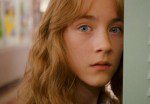 Synopsis
Based on the critically acclaimed best-selling novel by Alice Sebold, and directed by Oscar® winner Peter Jackson from a screenplay by Jackson and Fran Walsh and Philippa Boyens, "The Lovely Bones" centers on a young girl who has been murdered and watches over her family – and her killer – from heaven. She must weigh her desire for vengeance against her desire for her family to heal. Oscar® nominee Mark Wahlberg and Oscar® winners Rachel Weisz and Susan Sarandon star along with Stanley Tucci, Michael Imperioli and Oscar® nominee Saoirse Ronan.
Dove Review
Fourteen-year-old Susie Salmon almost receives her first kiss from a boy in her high school. It is interrupted and she leaves after setting up a time to meet the boy at a mall the following Saturday. Unfortunately, Suzie never makes it home. As she crosses the cornfield she comes across a man who lures her to an underground shack he has built for teens to hang out, or so he says. Without giving the entire scene away, most viewers realize the story is about the young girl being murdered and how she lingers in an "in-between" state between heaven and earth, watching over her family and keeping an eye on the murderer, who soon casts his cunning and evil eye on Suzie's sister Lindsey. Both Saoirse Ronan as Susie and Rose McIver as Lindsey are terrific in the film, as is Stanley Tucci, who plays the murderer.
To the filmmakers' credit, I have read comments that they didn't deem it necessary to show the rape or murder of the young girl on screen. In fact, director Peter Jackson recently said he wanted his own daughter to be able to see the movie. Although the film does speak of an afterlife, Susie is seen in a place of limbo, somewhere between heaven and earth, until her family is able to move on with their lives. So any biblical notion of heaven is not found in the film. The love of the parents for the daughter is moving and touching. Unfortunately, strong language is used in the course of the movie and we therefore are unable to award our Dove "Family-Approved" Seal to this film.
Info
Writer:
Fran Walsh and Philippa Boyens and Peter Jackson and Alice Sebold
Reviewer:
Edwin L. Carpenter