Why Did I Get Married Too, Tyler Perrys
Theatrical Release:
April 2, 2010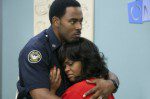 Synopsis
Reuniting the same charismatic cast and characters from his hit comedy/drama, "Why Did I Get Married," Tyler Perry brings us the next chapter in the lives of eight college friends struggling with the challenges of marital life in "Why Did I Get Married Too?"
Gathered together in the Bahamas for their annual one-week reunion, four close couples eagerly reconnect, sharing news about their lives and relationships. But their intimate week in paradise is disrupted by the unexpected arrival of Sheila's ex-husband, Mike, who hopes to break up her new marriage with Troy and win her back. The others soon realize they too are not immune to the challenges of commitment and fidelity. Angela doesn't believe her husband, Marcus, can be faithful now that he's a celebrity television newscaster. Dianne and Terry's relationship is feeling the strain of raising children. And Patricia, a successful self-help psychologist, must finally reveal the deep flaws in her seemingly perfect marriage to Gavin. With their relationships hanging in the balance when they return home, each couple must choose between blame and forgiveness, doubt and faith, with life-altering consequences…
Dove Review
Tyler Perry usually just misses being awarded our Dove "Family-Approved" Seal for his various movies, usually because the sex content hits a rating of three which prevents us from awarding our Dove Seal to his film. It happens again with this one but in this case the language hits a three due to the fact that there is a lot of it and a character mentions he would like some crack so, that along with several drinking scenes, means our drug category hits a three for this film as well.
Although the film tackles marital difficulties, there are frank sexual comments and one woman thinks of another man while with her husband in bed. Due to the aforementioned issues, we are unable to award our Dove Seal to this movie as a family-friendly film.
Info
Reviewer:
Edwin L. Carpenter