Honoring a Fathers Dream: Sons of Lwala
DVD Release:
July 1, 2011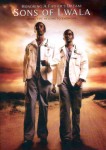 Synopsis
Milton and Fred Ochieng' are brothers from Lwala, Kenya whose village sent them to America to become doctors. But after losing both parents to AIDS they are left with a heartbreaking task: to return home and finish the health clinic their father started before getting sick. Unable to raise enough money on their own, the brothers are joined by students, politicians, and a rock band who launch a fund raising drive among young people across the United States. Honoring a Father's Dream: Sons of Lwala is the true story of two brothers whose love and commitment to their father changed the future of their home village.
Dove Review
This is an extraordinary documentary, featuring the story of Milton Ochieng, who after the loss of his parents in Lwala, Kenya, becomes determined to become a doctor and start a clinic in the village. He looks out for his younger brother Fred, who also goes on to college.
Milton works hard and sometimes sleep very little while he studies and does everything he can to raise funds and establish the clinic. The young men's love for their parents is obvious and Milton says he sometimes looks at his mother's hymnal and sings from it. He talks about Jesus and he is obviously a dedicated and compassionate Christian. He says near the end that the village is going from using many coffins to many cots as they care for the sick.
The DVD mixes things up nicely, for example the viewer hears Milton talk about missing his mom who was an elementary teacher and who would share ice cream with his brother and him during breaks and yet it is practical as Milton and others do what they must and work hard to build the clinic. This DVD takes the viewer from Milton's childhood recollections including his remembrance of a woman who dies along with her child in attempting to give birth, to the groundbreaking of the clinic in 2007, to the new buildings going up including dormitories since the establishment of the clinic. This is an inspiring and extraordinary story and DVD. We gladly award this DVD our Dove Seal for all ages although the very young may not get a lot out of it. It is a story very much worth watching and hearing.
Content Description
Drugs:
Prescription drugs are needed to stock the shelves of the clinic and at one point Milton says, "We need drugs!" A soda toast is given for Milton and the clinic.
Info
Company:
Epiphany Documentary Films
Reviewer:
Edwin L. Carpenter