Discover Christmas
DVD Release:
October 4, 2011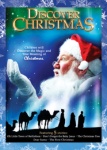 Synopsis
Discover Christmas presents five heartfelt and educational stories about the meaning of Christmas. Children will learn about the community of Bethlehem, the history of nativity plays, the origin of the Christmas tree, the reasons behind gift-giving, and the story of Christ's birth.
Oh Little Town of Bethlehem – Learn where Bethlehem is and why it's such a special place.
Don't Forget the Baby Jesus – Travel back to the beginning of nativity plays and see how this tradition has transformed today.
The Christmas Tree – Find out why we decorate our Christmas trees and where this ritual came from.
Dear Santa – Learn about the very first presents and the reasons why we give gifts at Christmas.
The First Christmas – Based on the Gospels of Luke and Matthew, go back to the time of Mary, Joseph and the baby Jesus, and relive the story of the first Christmas.
Dove Review
This is a terrific family DVD for not only Christmas, but any old time of the year! It focuses on sharing rich family moments and the heritage of Christmas and how it affects the world yet today.
There are five episodes in the DVD: 1. Bethlehem 2. Nativity 3. Baby Jesus 4. Tree 5. Santa
The DVD kicks off with a focus on Bethlehem and how modern Bethlehem still celebrates the birth of Christ and it features the Church of the Nativity in Bethlehem. The footage inside the church is breathtaking and a real joy to watch. It's stated that many Christians live in the surrounding area. The DVD next shows nativity scenes made out of wood and explains there is a special section in the DVD which focuses on families making their own nativity scenes.
The re-enactments of the birth of Jesus in the stable and the baby being placed in the manger feel authentic and are nicely done. There are also re-enactments of the angel bringing the news to Mary of her upcoming pregnancy with the Son of God and of Joseph's dream, telling him to care for Mary and the young child. In addition, the DVD features the history of Christmas trees and the origins in Germany, not to mention a small biography of St. Nicholas and how his legend grew to that of Santa Claus.
This is an inspirational DVD which features nicely filmed scenes on location in Bethlehem. It is rich in its historical narrative. We highly recommend this DVD for all ages and are pleased to award the film our Dove "Family-Approved" Seal.
Info
Company:
Echo Bridge Home Entertainment
Industry Rating:
Not Rated
Reviewer:
Edwin L. Carpenter