Blue Like Jazz: Edited
DVD Release:
February 12, 2013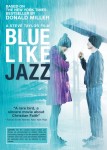 Synopsis
A Texas college student flees the hypocrisy of his religious upbringing for life in the Pacific Northwest at 'the most godless campus in America.' Through his friendship with a fellow student named Penny, he discovers a deeper, more authentic Christian faith.
Dove Review
The Prodigal Son at a liberal college. This is basically the plot for this movie which features a character named Donny who leaves his home and fundamental teaching for a time as he makes liberal friends at college. He comes across a lesbian and others who ridicule his Christian faith. He ignores his mother's phone call for him to return home for Christmas. He gets into some trouble but eventually, like the Prodigal Son, he finds his way back to God.
Info
Reviewer:
Edwin L. Carpenter