Lukewarm
DVD Release:
November 13, 2012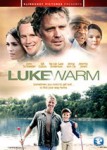 Synopsis
Luke Rogers (Jeremy Jones, Decision) started out on the right path, but when his dad (John Schneider, What Would Jesus Do?) walked out when Luke was just a boy, his world came crashing down. Now working as a bartender to make ends meet, Luke is slowly losing his way. Between the enticements of the nightclub scene and a reluctance to fully commit to his devoted girlfriend (Nicole Gale Anderson, "Jonas"), Luke's crisis of faith is coming to a head. Will he ultimately succumb to temptation or can he find his way back to God, take control of his life and try to forge a new bond with his estranged father? Featuring an incredible cast including Jason Burkey (October Baby), Jenna von Oÿ ("Blossom") and Bill Cobbs (The Ultimate Gift), Lukewarm is an inspiring tale of faith, forgiveness and redemption.
Dove Review
This movie is a powerful testimony to God's word and to the need for forgiveness from God and others. This terrific cast features Jeremy Jones, who gives a strong performance as Luke, the young man who deals with bitterness toward his Dad and his need to restore a relationship with God. Also featured are Bill Cobbs, who does a wonderful job playing a character named Thomas, who witnesses everywhere to people and hands out gospel tracts. He makes the difference in a man's life that accepts Christ and then soon after meets a tragic end. Also terrific is John Schneider as Luke's father, Bill, and Nicole Gale Anderson as Luke's girlfriend Jessie.
Featured in the plot is a Christian man who is threatened and beaten for his faith, a young man who drinks and drives and accidentally kills a pedestrian, and a young man and woman who love each other but alcohol just might destroy the relationship. Can it be saved? Can a grown man forgive his father who left him as a child? Can the beaten-up man survive? How does it all turn out? You will have to watch to find out but Dove is pleased to award our Dove Seal to this film for ages twelve plus, due to a few utterances of language and several drinking scenes. This movie has a message. See it soon and ask yourself, "Is there anyone I need to forgive?"
Content Description
Violence:
Several men beat up a man just because he is a Christian but the Christian man forgives them.
Sex:
Kissing by a couple; a couple is living together but decide they need to do the right thing and get married; a man comes on strong to a woman who is planning to be married.
Language:
G/OMG-1; H-1; A man is called a "Jesus Freak" and the man who says this refers to the "Stupid church";
Violence:
Several men beat up a man just because he is a Christian but the Christian man forgives them.
Drugs:
Several drinking scenes as a man owns a bar and we see people take whiskey shots and drink and one man is seen at the toilet from becoming sick; a man drinks and drives; a few characters drink while riding in a van; drinking of vodka; beer drinking; a man who is drinking strikes a pedestrian and the pedestrian is killed; a man becomes sick outside of van after drinking.
Info
Company:
Image Entertainment
Reviewer:
Edwin L. Carpenter