The Bourne Legacy
Theatrical Release:
August 10, 2012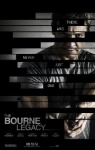 Synopsis
The narrative architect behind the Bourne film series, Tony Gilroy, takes the helm in the next chapter of the hugely popular espionage franchise that has earned almost $1 billion at the global box office: The Bourne Legacy. The writer/director expands the Bourne universe created by Robert Ludlum with an original story that introduces us to a new hero (Jeremy Renner) whose life-or-death stakes have been triggered by the events of the first three films.
For The Bourne Legacy, Renner joins fellow series newcomers Rachel Weisz, Edward Norton, Stacy Keach and Oscar Isaac, while franchise veterans Albert Finney, Joan Allen, David Strathairn and Scott Glenn reprise their roles.
Director Paul Greengrass and star Matt Damon are attached to the new film.
Dove Review
The cinematography in this film is amazing. Scenes like the one of a cabin in the woods miles from nowhere with falling snow are well captured, as are the scenes of an airborne plane in a snow storm. But the violence of the film is a dark contrast to these scenes.
Spies are trying to wipe out the good guys by using a strength pill which kills them. In one scene they use a drug on one man that turns the normally placid person into a psychopath who murders five co-workers in cold blood with a gun and then turns it on himself. Only one woman survives and she is soon on the run along with Aaron Cross (Jeremy Renner) who protects her after saving her from would-be assassins. Jeremy Renner is quite adept with the martial arts scenes, the shooting and running and all the rest. He takes over the Matt Damon part but plays a different character, that of Cross, instead of Jason Bourne.
The film explodes in the climax with Cross and the woman, Marta (Rachel Weisz), fleeing to Manila but encountering more assassins in an erupting conclusion. They run, flee a deadly assassin on a motorcycle, jump and manage to stay only a short distance ahead of the enemy in this cat-and-mouse chase. The spy game makes for a good story but unfortunately for our Dove movie goers, this one is strong in the language and violence departments and cannot earn our Dove Seal.
Info
Company:
Universal Pictures
Writer:
Tony Gilroy & Dan Gilroy
Reviewer:
Edwin L. Carpenter