The Recipe for Life (Book)
Theatrical Release:
April 1, 2013
Book Release:
April 1, 2013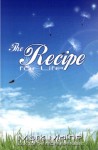 Synopsis
With less than a week until his deadline, an author must cut down over 700 recipes gathered from around the world to only 105 allowed by his publisher. He decides to resolve his dilemma by hosting a dinner party for seven couples. In exchange for a great meal and an evening of fellowship, each person would be asked to simply select only seven recipes from the pile. What results is a journey of discovery, awakening and truth as he and his guests uncover "The Recipe for Life."
Dove Review
"The Recipe for Life" is an emotional collection of stories marinated in practical advice. Author and film-maker Mark Maine sets a place at the table for readers hungry for tips on daily tasks from grocery shopping to getting enough sleep, while serving up a healthy side of spirituality.
While much of the content of "The Recipe for Life" is readily applicable, the author is a bit ham-fisted in his delivery. Readers could be annoyed by the narrator's over-positive style, presenting every dish as the most delicious of delicacies and every person as a deep well of emotion, ready to embrace or weep at the slightest provocation.
"The Recipe for Life" is laid out as a series of remembrances from the main character's search for recipes for the ultimate cookbook. Each recipe is paired with a story, which when brought together tells of a larger narrative that very clearly presents the gospel story.
But the target audience is a mystery. If the novel is meant for cooks and foodies, it lacks the recipes and details for actual preparation of the foods described within. If it is meant for readers of traditional memoirs, it contains too much content that is obviously not true to life. If it is meant to be an evangelistic tool, readers may not be able to relate to someone who has their life as together as the narrator seems to.
"The Recipe for Life" is Book 3 of The Recipe Experiment series, and is currently being made into a film by the author.
Info
Company:
Angelic Pictures, Inc.
Industry Rating:
Not Rated