Leaving Limbo
DVD Release:
July 2, 2013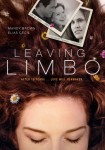 Synopsis
A car accident in 1989 renders Monica Wyatt unconscious for nearly twenty years. She decides her miraculous awakening in 2008 isn't all it's cracked up to be, as she struggles to fit into a world of Starbucks and cell phones. Determined to capture the past, she sets out to win back the love of her life. Monica's journey begins when she "opens her eyes," yet she remains blinded by heartache and stubborn determination until her ultimate surrender — acceptance that the world has moved on. Only then do her eyes truly open.
Dove Review
This is a miraculous story which shows that forgiveness and perseverance can take us far in life.
A reckless driver that caused an accident which resulted in a woman being in a coma for almost twenty years cannot forgive himself and yet this story is about the woman that spent all the years in the coma and her willingness to forgive the man.
The acting is excellent and the story is interesting with the woman (Monica) using 80s terms like "gnarly!" yet this story of forgiveness is timeless. Monica wonders why God allowed the accident to happen to her but in searching the scriptures she finds that God's will is ultimately important for His purposes and plan. The ending is good and will please a lot of viewers. This movie will renew your faith in miracles! We award this film our Dove Seal for ages twelve plus and five Doves, our highest rating.
Info
Company:
Bruised Reed Productions, LLC
Reviewer:
Edwin L. Carpenter