The Beautiful Beast
DVD Release:
September 11, 2013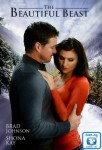 Synopsis
This is a modern adaptation of the classic fairy tale Beauty and the Beast. In this version, the beautiful Isabelle is a spoiled, self-centered socialite who flaunts her money for attention and fame. Her uncle–who raised her–bemoans her behavior, but does not know what else to do to help her. On a whim, Isabelle takes a trip to Switzerland to ski, dragging one of her friends along. They go cross-country skiing, but after an argument they part ways. She goes skiing on her own and Isabelle becomes lost in the remote forest. She takes a tumble, and injures her ankle as a snow storm moves in. Just when she is about to freeze, she comes upon an isolated cabin.
Isabelle heads toward the cabin and there trespasses on the solitude of Jeremy, an American who has put himself in the middle of nowhere to hide from his past. He nurses her ankle until she can return to civilization. In the interim, Isabelle discovers just how awful her behavior really is, and in response to Jeremy's influence, begins a change. But can this newly emerging Isabelle continue the metamorphosis and bring out her inner beauty when the time comes for her to leave? Can she hold onto the relationship she's built with Jeremy when he vows never to return home?
Dove Review
This inspirational film has a lot to offer the viewer including a strong story and good actors. In addition it makes the point that money alone does not bring happiness but caring about others is what it is all about. The character of Isabelle Elliott (Shona Kay) is the perfect example of a spoiled rich girl who is now an adult. Her rich uncle spoiled her but the trustees of her will are encouraging him to cut her off until she shows some maturity. When she spontaneously flies to Switzerland with her friend Catherine (Melanie Gardner) she goes skiing and then following an argument sends Catherine away from the snowy place they are at. Isabelle falls, hurts herself, and wanders off before becoming lost. She stumbles upon a cabin and a man named Jeremy (Brad Johnson).
She insists he helps her and against his wishes he does, feeling some compassion for her. They clash immediately and he calls her self-centered. She is used to people catering to her every whim and Jeremy is unlike anyone she has ever met. Conversely, he is hiding from his past, which features a medical tragedy, and she helps him face up to it. These two oddballs find they have more in common than they initially thought and the romantic question becomes if they will become a couple and, even more appropriately, a couple that has a future together. We are awarding this terrific movie which features forgiveness five Doves, our best rating. We are recommending it for ages twelve plus. This is a good one for couples to watch together. It makes the point very well that no man is an island and that one person can greatly influence another person's life.
Info
Company:
SunWorld Pictures
Industry Rating:
Not Rated
Reviewer:
Edwin L. Carpenter