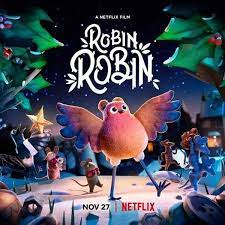 By Jacob Sahms
Robin (Bronte Carmichael) grows up in a mouse family after her egg winds up in a landfill. Like The Secrets of Nimh or Peter Rabbit, the mice have a healthy fear of the human society that they pilfer from. The problem is that the mice are extraordinarily good thieves, but Robin isn't a mouse, and she's a terrible thief. In stop-action wonder, Robin finds her way in Robin Robin, even when faced with a hungry cat (Gillian Anderson).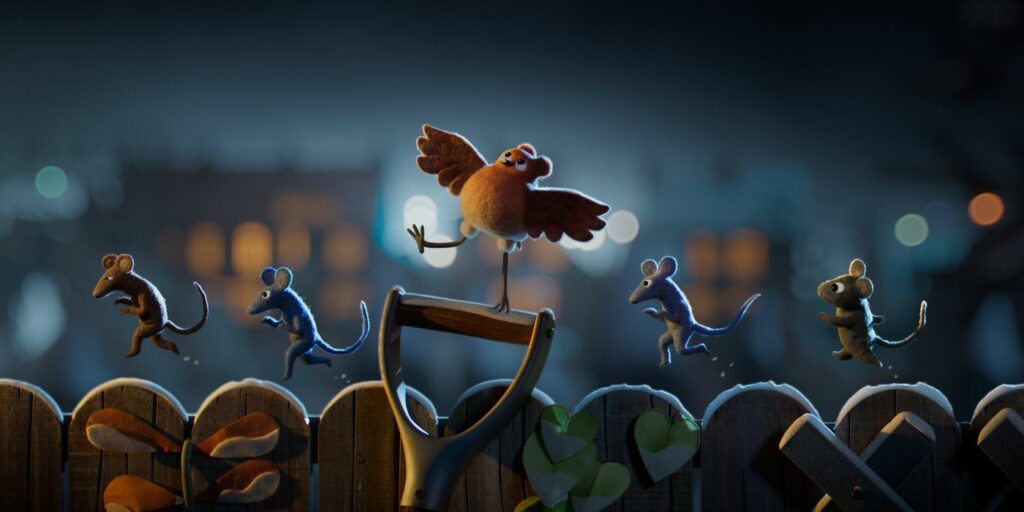 Like other stories where animals wish they were a different kind of animal, the latest from Aardman Animations (the home of Wallace & Gromit, Chicken Run), proves to have plenty of heart and a solid growth arc for the bird in question. It's not quite as direct as Rudolph the Rednosed Reindeer, but the short thirty-minute movie gives plenty of opportunity for the bird to discover the purpose of being a bird.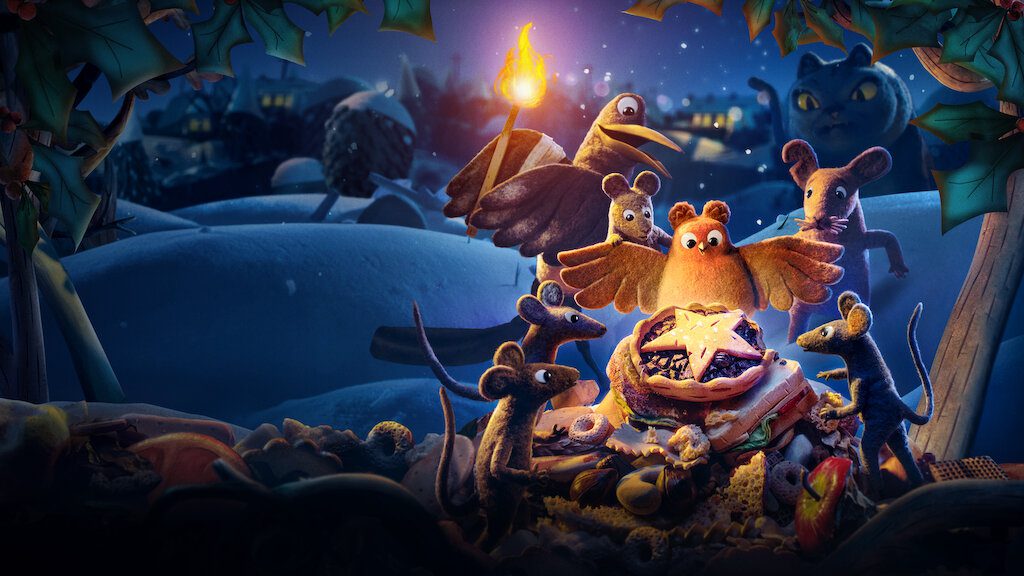 With cute, clever music sung periodically and a wonder score from the Bookshop Band, this is a Christmas special that would play well all year round. It's coming-of-age, it's embracing your gifts, it's a reminder that family isn't always about blood or origin.