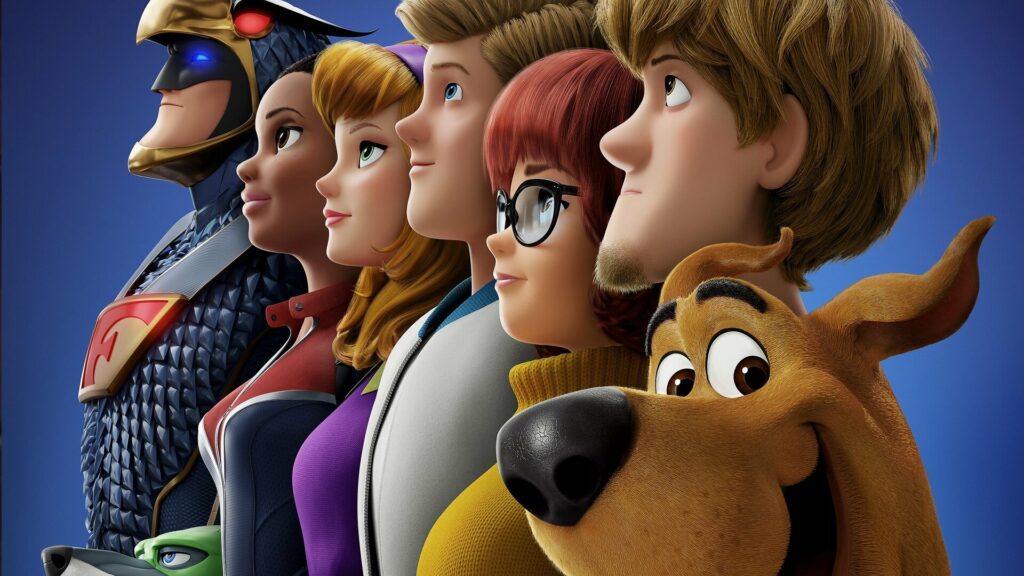 By Jacob Sahms
With the direct-to-home media Scoob!, Warner Bros. has reworked the delivery of one of their old animated franchises, that of the detective tag-team of Scooby Doo and his human friends. Created in 1969 in response to the cancellation of their longer-running animated shows because of fears that those shows were too violent, Scooby-Doo delivered another team of teenagers (like Archie) with a mystery element by the team of Joe Ruby and Ken Spears. A seven-year run on CBS generated a few films, too, before ABC picked up the series for fifteen years until 1991, and created offshoots of the show (meet Scrappy!) Warner Bros. picked up the characters at the turn of the century, and even delivered two live-action versions of the characters from 2002 and 2004. But the new animated film coming directly to the homes of families everywhere penned up by the pandemic allows for old and new fans to explore why the characters mean so much.
Of course, you most likely know that the quintet has a knack for stopping criminals that others can't catch, driving around in their van The Mystery Machine. They see things adults overlook, and often use a combination of their ingenuity, optimism, and friendship to overcome obstacles that appear to be more dangerous or scary than they are. Scooby isn't the bravest — but his stickwithitness usually helps somewhere along the way, regardless of what era or parallel is being developed here with other characters (Batman and Robin, Jekyll and Hyde, etc.) But the lasting power of the characters is proven over and over again – and now backed with a big name cast.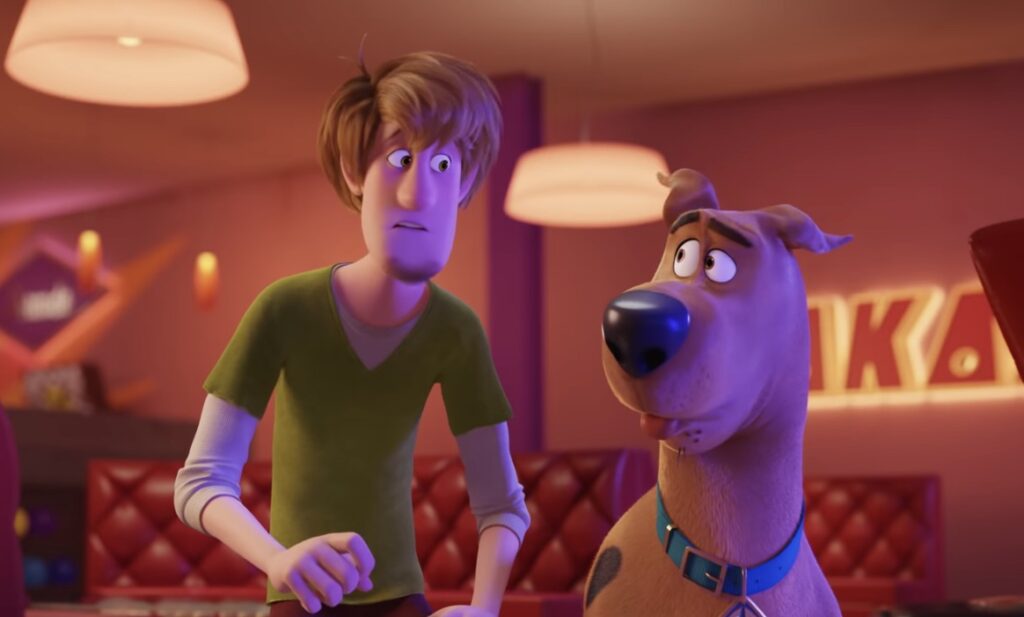 Frank Welker, who voices Megatron and Soundwave, Garfield, Curious George, and Nibbler, has been a voice heard by Scooby-Doo fans since the show came into being. Now, he's still rocking the lovable canine's voice but he's passed the torch of Fred Jones to Zac Efron. Gina Rodriguez gets Velma Dinkley and and Amanda Seyfried is Daphne Blake, with Will Forte as Shaggy Rogers. Throw in a few of the old school characters of old school television – Mark Wahlberg is Blue Falcon! Jason Isaacs is Dick Dastardly! Ken Jeong is Dynomutt! – and suddenly there's an old school/new school mash-up where the state of the universe is at stake.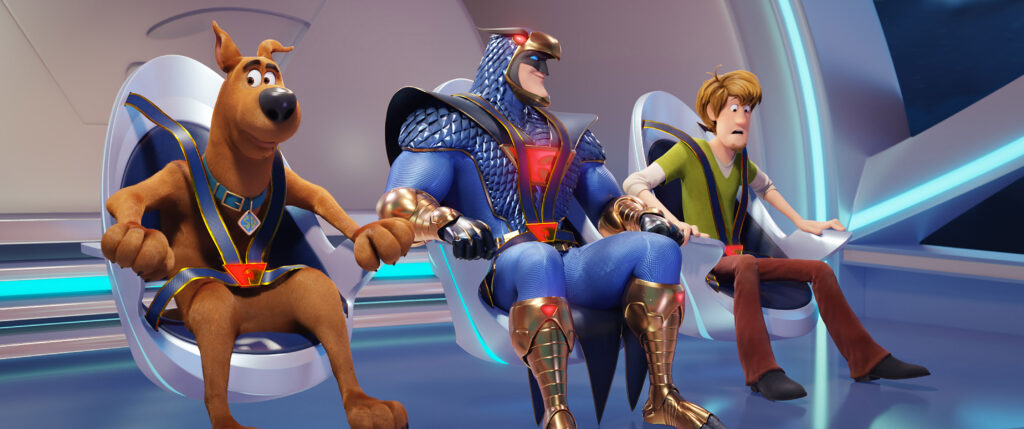 The truth is that the shows (and the feature-length films) have always been funny, and exciting, but the element of friendship that runs like a spine through every story has always been front and center. Friends don't judge; friends value each other no matter what. Those are the kinds of longstanding Scooby elements — and Tony Cervone's CGI film is no different. Even as the show breaks molds – and blasts off into outer space – it's still centered around the love that Scooby and Shaggy have for each other, and that their friends have for both of them. Regardless of the dangers they face — and they are world-altering in Scoob! — the final battle for the fate of the world will revolve around the love of a guy for his dog, and vice versa, just like it's always been meant to be.