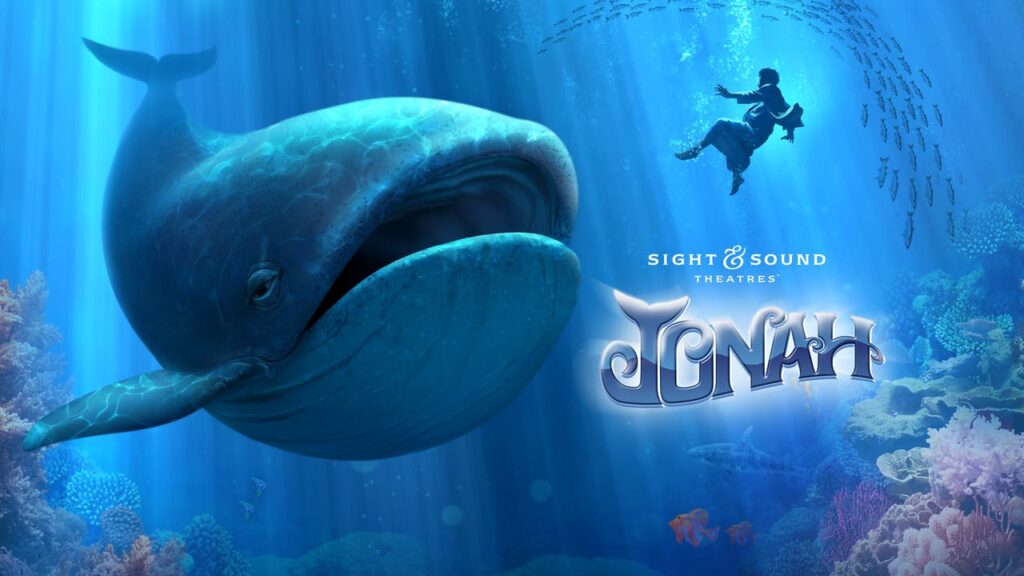 Jonah, Sight & Sound Theatre's retelling of the epic fish story, arrives Friday, September 3 at 8 p.m. on Sight & Sound TV. Ready to make a splash with audiences old and new, the story from the stage in Lancaster, Pennsylvania, can play in your living room this weekend.
Having shared stories of Biblical importance in Lancaster and Branson, Missouri, since 1978, Sight & Sound has mastered the art of storytelling with music, humor, and Biblical wisdom for the whole family. The eighth show of their production company, Jonah reminds us of the timeless wisdom available in this man-fleeing-from-God-eaten-by-a-fish story.
Jonah doesn't want to be a prophet but he knows God is speaking to him, and he knows what God is telling him to do. He doesn't want to be the guy who goes to the vilest nation on Earth and tells them to repent because eternal condemnation is coming, so he runs. God sends a storm, then a giant fish, and finally Jonah ends up at Nineveh delivering the news. But then the people actually repent – and Jonah doesn't want to be the guy who God uses to actually show mercy, does he?
Thanks to actors, music, and giant sets, the various stops of Jonah's story will captivate the audience on screen the way they've caught people up in the story on stage. With visuals "underwater," and the formerly mentioned big fish, the magic continues to entrance, while also allowing audiences close-ups not available in the theater.
Together, they form a medium to share the story of how Jonah runs – "When you run from something, you run to something else, and it is often worse" – and how God shows up to gracefully correct him, and redeem a nation in the process.