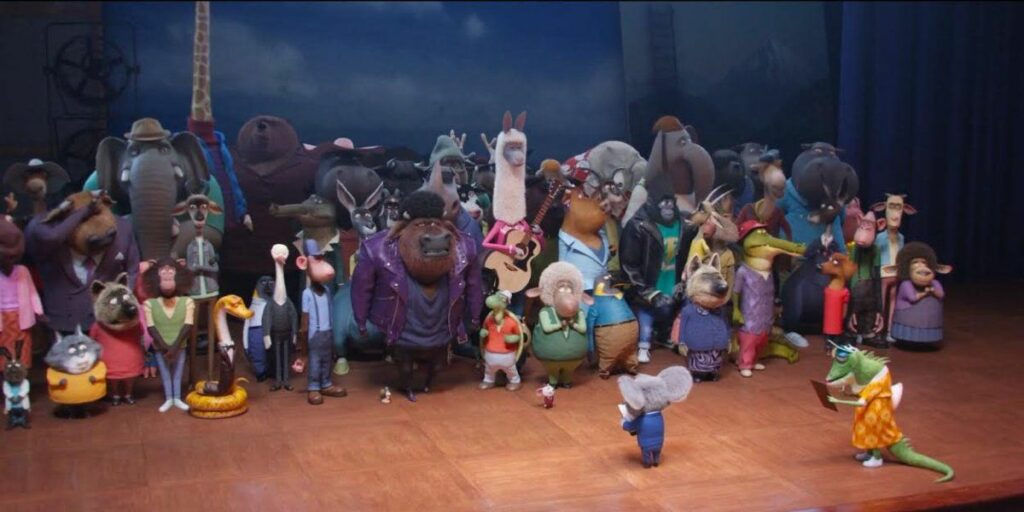 By Jacob Sahms
Sing was everywhere – in commercials and hinted at in other Illumination films – before it landed a perfect 10 as a musical, animated comedy. Now, five years later, writer/director Garth Jennings has assembled almost all of the initial cast for a sequel that finds entrepreneur and showman Buster Moon (Matthew McConaughey) taking his team of misfit singer/dancers to the big city to prove that they belong. It's hilarious, and so musically-infused that audiences won't be able to stop laughing or singing along.
When a talent scout tells Moon that his Alice in Wonderland-inspired musical just isn't good enough for the big time, he takes his team of musicians on a no-holds barred mission to infiltrate mogul wolf Jimmy Crystal's (Bobby Cannavale) downtown building to gain his attention and earn a show. Along for the ride are the core of the first film: the mama pig Rosita (Reese Witherspoon), punk rock porcupine Ash (Scarlett Johansson), teenage gorilla Johnny (Taron Egerton), shy elephant Mina (Tori Kelly), crazy dancing pig Gunter (Nick Kroll), and Moon's secretary lizard Miss Crawley (voiced by the director). Together, they show Crystal enough to stop him in his tracks – but they only gain a show when Moon assures him that he can get retired rocker Clay Calloway (Bono of U2) to perform with them.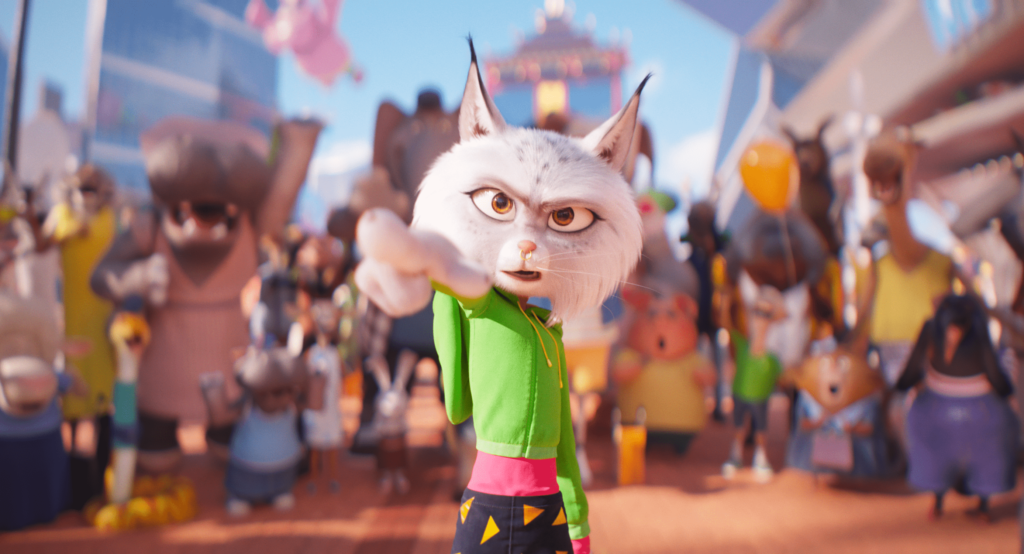 Of course, Moon's show is initially smoke and mirrors. Rosita is afraid of heights and can't perform the necessary high dive for the space opera that Gunter has half-dreamed up, and gets replaced by Crystal's clueless daughter Portia (Halsey). Johnny can't learn the choreography from his big battle scene so he enlists street dancer Nooshy (Letitia Wright) to the disgust of the show's monkey choreographer Klaus Kickenklober (Adam Buxton). And Mina can't focus on the overblown yak Darius (Eric Andre) who is assigned as her partner because she can't take her eyes of the elephant ice cream vendor Alfonso (Pharrell Williams). But that's not even the worst dilemma…
Moon doesn't actually know Calloway, and the reclusive musician is still mourning the death of his wife.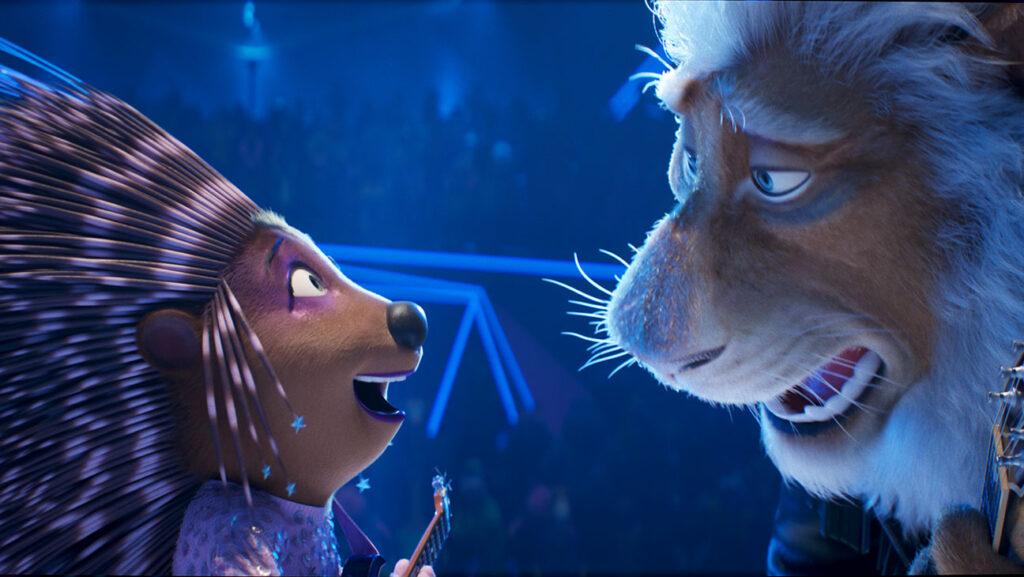 While Miss Crawley provides A LOT of the humor, the gang happily dances and sings along to a fun soundtrack that blends old and new, and gives these actors a chance to sing out. They do Prince's "Let's Go Crazy," and U2's "Where the Streets Have No Name," while Billy Eilish's "Bad Guy," Whitney Houston's "Higher Love," Dionne Warwick's "I Say a Little Prayer," and U2's new song, "Your Song Saved My Life," help make for a two-hour joyride musically. The characters have their own development arc throughout, but Jennings is delivering another level of growth here.
The Sing franchise has a solid formula – out to prove their doubters wrong, a group of misfits pull together to dig deep within themselves and sing like they mean it! It's endearing entertainment for the whole family, and in the course of this particular outing, they show how music can heal a broken heart. Isn't it amazing how the lyrics of a song come unbidden when someone needs to pray but doesn't know how to start? That's the power of music expressed here in Jennings' script, no less powerful than the first film and emphasized by the lyrics of U2's "I Still Haven't Found What I'm Looking For":
I believe in the kingdom come
Then all the colors will bleed into one
Bleed into one
But yes I'm still running
You broke the bonds
And you loosed the chains
Carried the cross
Of my shame
Oh my shame
You know I believe it
Now, that's something worth singing about.
Sing 2 is in theaters on December 22.