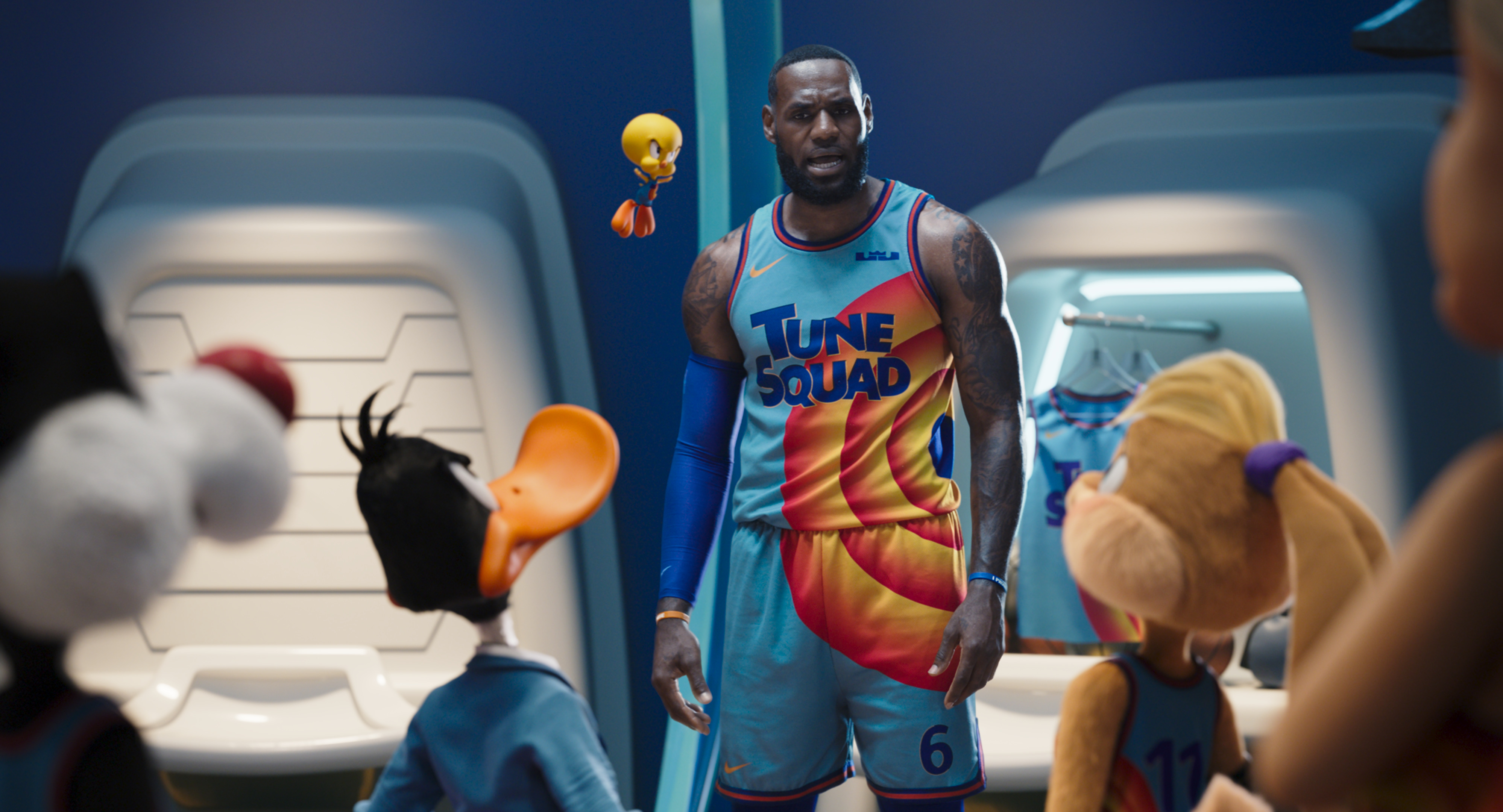 By Jacob Sahms
In 1996, Warner Bros. capitalized on the public's interest in the Chicago Bulls' Michael Jordan, and his charismatic, worldwide appeal after a brief hiatus playing baseball with director Joe Pytka's Space Jam. Blending the immutable talents of Jordan, Bill Murray, and other NBA players with those of the animated Looney Tunes like Bugs Bunny and others, a magical experience played out on screens across the world. Using R. Kelly's Grammy-winning theme "I Believe I Can Fly," with a host of other originals and remixes, the film had crossover musical appeal, too.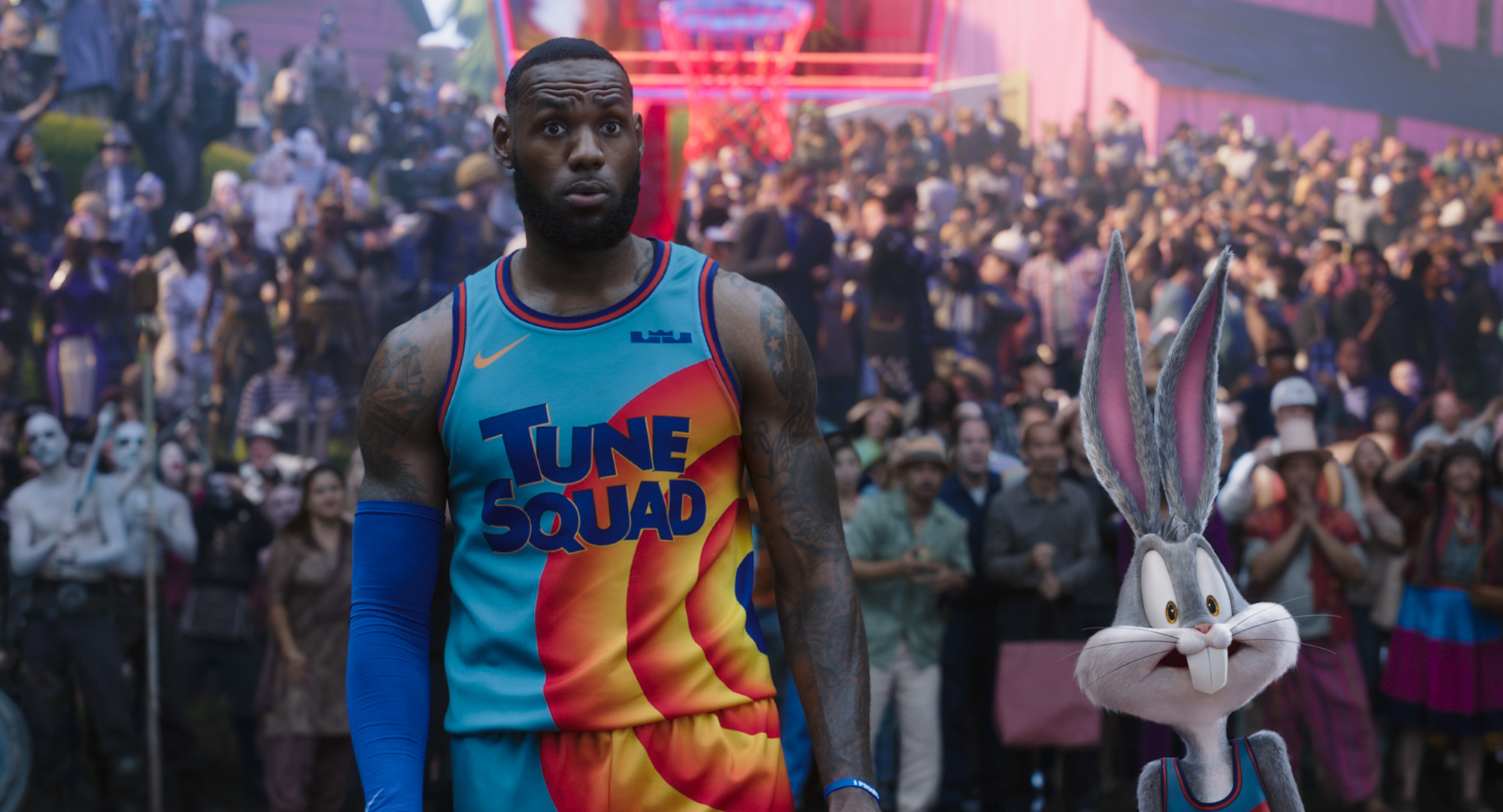 Twenty-five years later, WB has banked on the Cleveland Cavs-turned-Miami Heat-turned-Cleveland Cavs-turned-L.A. Lakers' Lebron James to deliver a standalone sequel, Space Jam: A New Legacy. Here, James' character fails to see his son Dom (Cedric Joe) for the gifts he has and pushes him toward basketball; an evil artificial intelligence Al-G Rhythm (Don Cheadle) lures Dom to create Goon Squad players within a basketball game (akin to the MonStars in the original). Forced to play against each other, the two work out some of their familial frustration on the digitalized court within Dom's game.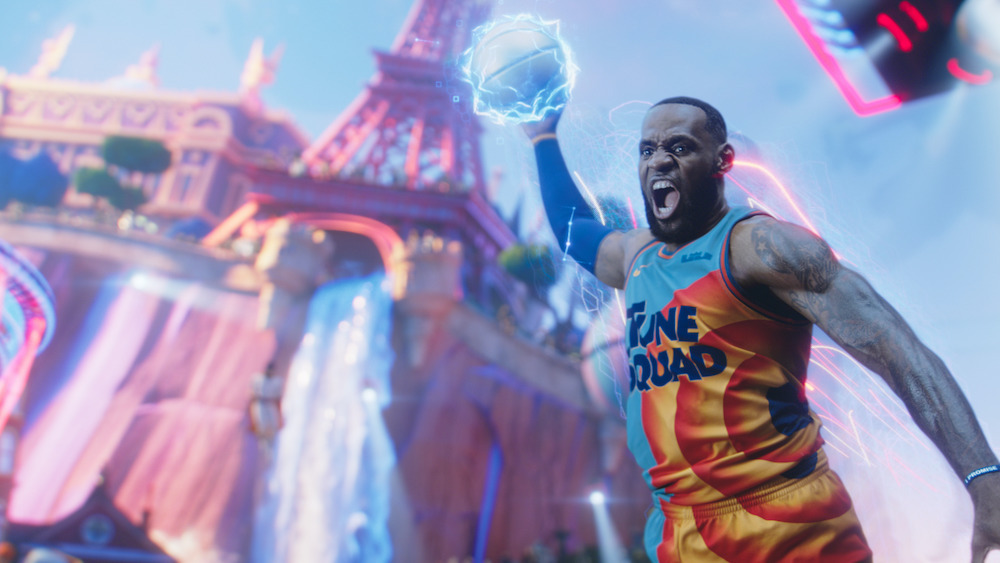 If you've never seen the first one, then maybe Legacy seems creative and eye-catching. For those who have seen Space Jam, this seems to be an animated film that looks the same twenty-five years later without any kind of upgrade or adaptation. It's also clear that the producers of the remake thought that James was alone capable of carrying the vehicle. But the reality is that James is no Jordan, lacking the clear charisma Jordan had – or the ability to play off of his friendships with Charles Barkley, Larry Bird, or even Bill Murray. It's just not as funny, or as clever, the second time around. [I'll also take a pass on most of the music this time, too, which lack the connection to the old school songs remixed, with a nod to Lil Baby and Kirk Franklin for "We Win" as the one exceptional song.] Sadly, this seems to be as mishandled as WB's latest Tom and Jerry movie!
But … if you need a reminder about how family should work, and what the roles of parents and children should be, there's a redeeming hook for Legacy. Maybe we need the reminders periodically about who we're supposed to be, and how we should raise our children – of course we do! As Proverbs 23:24 says, "The father of a righteous child has great joy; a man who fathers a wise son rejoices in him." James' character learns that, and the audience can learn along with him.