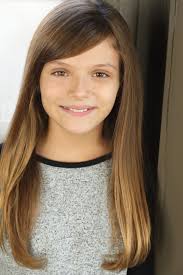 By Jacob Sahms
Driven by her love of "Come Alive" in The Greatest Showman, the young woman steps to the edge of platform, and leaps for the trapeze. It's part of a trapeze class she signed up for on a trip to Chicago, and her bright adventurousness shines through.
Tenley Kellogg may be headed to movie stardom at twelve with her film Faith Under Fire, but she's still exploring all of the opportunities in front of her. A half-hour interview turns into a refreshing chat about things that twelve-year-olds should be excited about, with humor, intellect, and insight. Whether it's her black Labrador/Australian Shepherd mix Jack or her knowledge of the high intelligence of sloths, Kellogg can detail enough facts to be an expert on animals, or transition quickly to her love of Harry Potter, Percy Jackson, Star Wars, and more.
Kellogg continues to pursue an education at home, balancing her life as an actress with that of a student, too. She has been playing the piano since she was seven, and says that playing the piano allows her "nervous energy to come out through her hands." "I go play the piano and then I can learn a character or craft a story because I'm more related, and not thinking about Minecraft or my friends," she says.
The energy of this engaging young woman shines through her answers, after pensive facial expressions chew on the questions. It's the energy that drove her mother to enroll her in theater classes at five, and the productions like James and the Giant Peach and Seussical led into It's a Wonderful Life and then encouragement from the director to audition for a film.
"The vibe is different watching the live audience," Kellogg proposes, transitioning from the stage to the screen. "Your facial expressions need to be toned down on screen, but the spotlight of the stage is kind of like a camera, and you've been preparing the whole time not to look into it."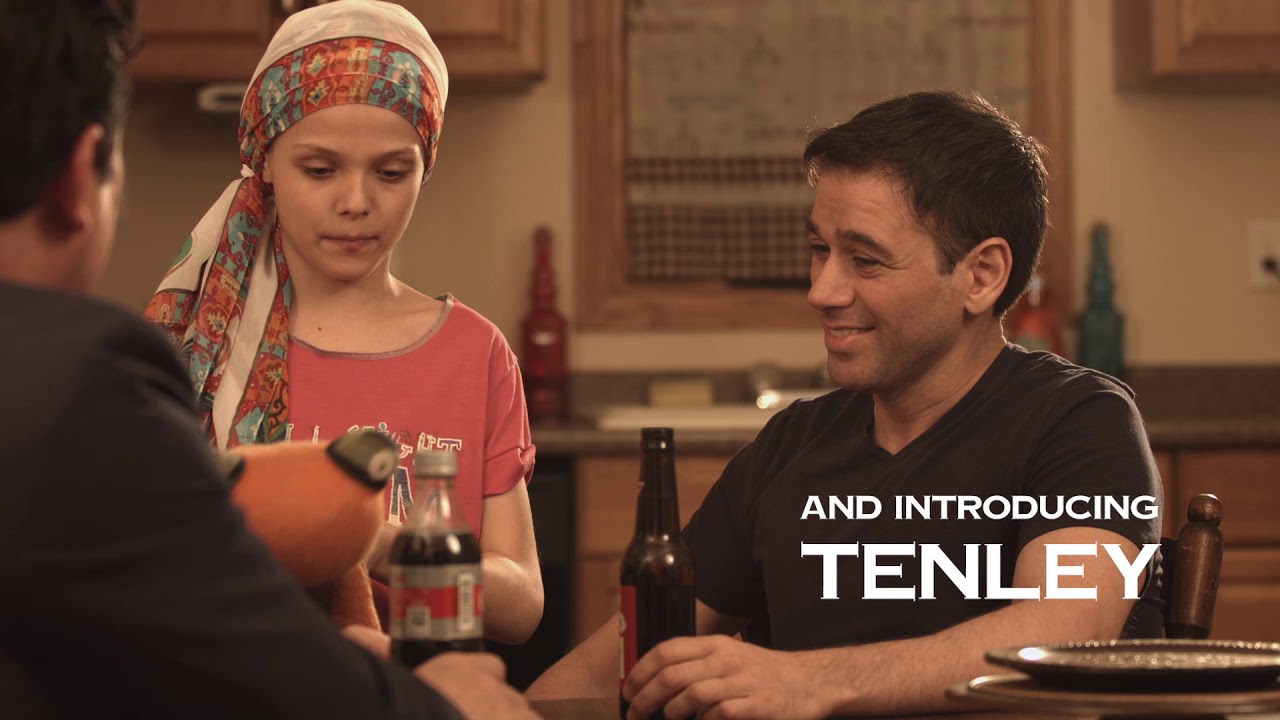 Even now, Kellogg keeps acting on stage in classes to work on making her acting self and her normal self the same. With homeschooling, it's made easier by two hours a day of lessons and homework before breaking down scripts and building characters. As Tiffany Hatcher in Faith Under Fire, she's trying to share a message about how beautiful life is, even as Kellogg plays a woman wrestling with cancer.
"I didn't have any experiences of that to deal with in my own life, but I thought about what it would be like if I had cancer," she explains. "I can't hang out with my friends; I can't hold my favorite stuffed animal."
"But I can do some of my favorite things [as the character] like build forts out of cushions and eat ice cream," Kellogg adds with a grin.
The girl who offers the interviewer book suggestions for his children of the same age warms to the topics of today's entertainment, revolving around Pedro Pascal who is taking the world by storm in The Mandalorian and Wonder Woman 1984. Kellogg admits she'd choose being in an episode of Disney+'s hit series over being in a superhero movie, if she given the opportunity to act alongside her theatrical hero, Pascal. "He acts with his whole body, without saying anything, and then with one word, we can feel what he's feeling!"
Maybe one day, Kellogg will see that dream come true, with the joyful attitude and hard work she's willing to put into her craft. She knows that it all begins with stepping out to the edge in faith… and taking the leap.