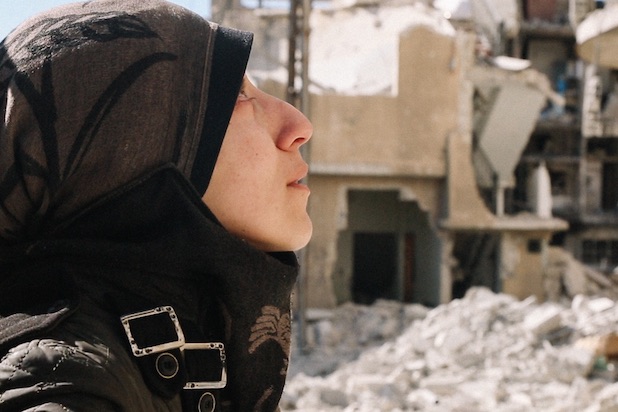 By Jacob Sahms
Opening with a quiet morning in Ghouta, the scene quickly changes as missiles connect, hitting the ground and buildings. The stillness in Damascus is replaced with a sense of dread, of debris, of smoke, and of death. This is the reality for Syrians in the midst of a civil war that threatens daily existence and the future of Syria's children that The Cave presents.
The Cave has already won the People's Choice Award for Documentaries at Toronto International Film Festival, but on Sunday it is one of five entries in the Academy Awards Documentary category. Director Feras Fayyad has already been nominated in this category, for 2017's Last Men in Aleppo, about the White Helmets who work to rescue those wounded by government bombing during the Syrian civil war.
Now, Fayyad follows the underground hospital where Amani Ballour, a Ghoutan doctor who ministers to the people injured by missile strikes. While many humanitarian aid groups struggle with less-than-adequate medical conditions and supplies, Ballour's story has an even more unique twist: Ballour is a woman in a patriarchal society that often condemns her for believing she can serve in the same ways a man can.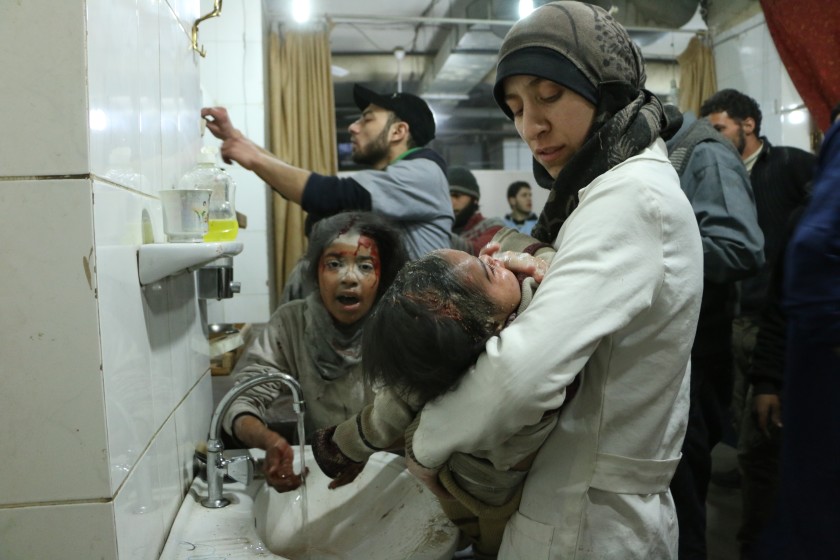 Viewers should be warned that there's a fair amount of wartime violence that impacts the people Ballou serves. While the bulk of the film is not graphic in nature, it's nearly overwhelming emotionally to watch Ballour and the other staff provide care to people who are being overwhelmed physically and emotionally by the war, whether by missile strikes or chemical attacks. The camera does not stray far from what Ballour sees, and the audience has her Arabic narration to fill in the gaps of what might otherwise be missed. Many of the patients that make their way to this underground hospital aren't even in their teens.
Ballour is not just providing medical care either. Her hospital is often the only food source, orphanage, counseling, and shelter that people in her city. She's the leader in the hospital full of women and men looking to her for guidance, often trying to carefully handle the intricacies of how to faithfully follow her understanding of God while recognizing that others use religion to tell her she has no worth. It's clear as the camera follows her that she has worth and value as a person, but also as someone who saves others — and still she's denigrated for being a woman.
The Cave is often maddening on a local level and a national one. Why are the children and the wounded not valued more, with better rations or supplies? Why can't the government work together for opportunities of rescue and evacuation? The grinding slow movement of justice seems often to move backwards, and yet, even when she's encouraged to quit, Ballour continues to care for those who don't have any other options, driven by her call to serve.
Films like this remind us of situations around the world that we need to be aware of – and willing to act toward. But stories like this also remind us that if Ballour can do what she's doing in the midst of everything around her, that we're called to act where we are against the forces of pain, injustice, and evil that threaten those who can't speak for themselves… right where we are.