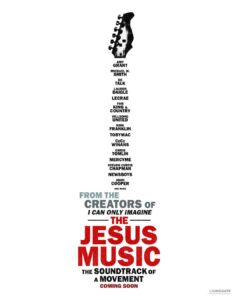 By Jacob Sahms
If not for the COVID-19 pandemic, the incredibly insightful film The Jesus Music would've never been recorded. But when feature filmmaking came to a grinding halt in March 2020, the Erwin Brothers knew that they needed to look elsewhere for material. Interviewing musicians who fell within the spectrum of Contemporary Christian Music (CCM), refreshingly honest interviews with Amy Grant, Michael W. Smith, Kirk Franklin, Tobymac, Lecrae, for King and Country, and a host of others resulted in their latest film.
Jon Erwin remembers in his early twenties that the brothers begged Michael W. Smith to help them film their biggest music video at the time. The "Place in This World" singer drove to Birmingham, Alabama, where the brothers lived and helped them launch a breakout career filming music videos and concerts. Even as they've delivered hits like Woodlawn, I Can Only Imagine, and I Still Believe, they've stayed connected to the way music shaped their work.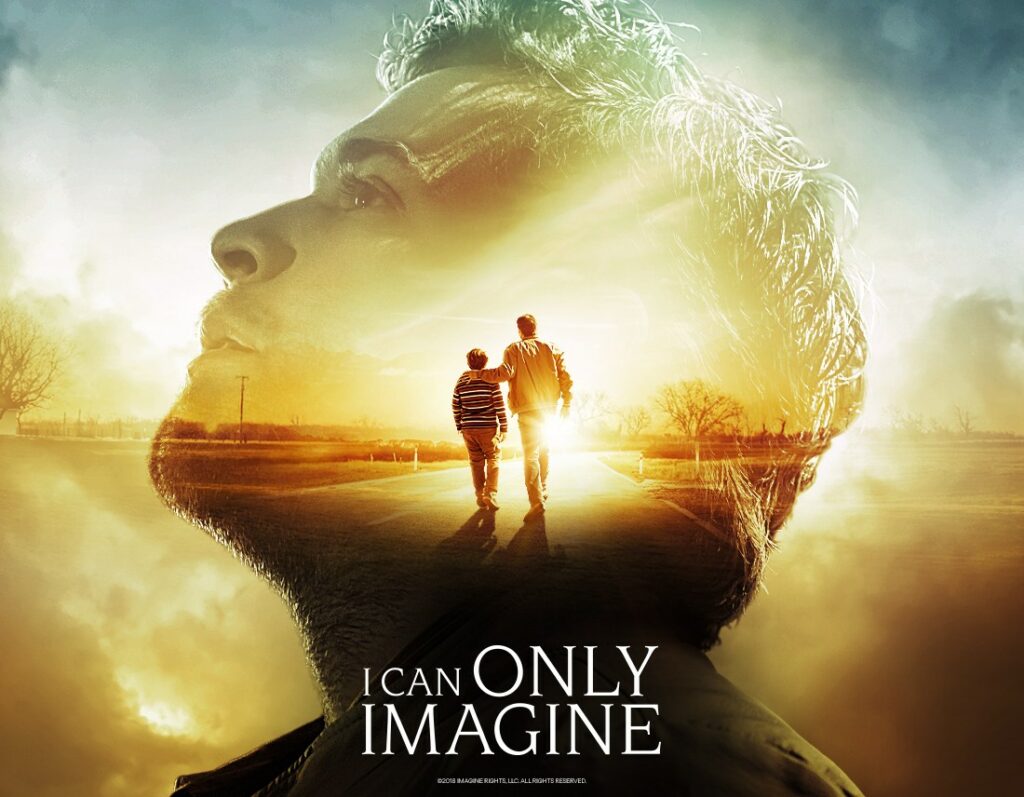 "When we were talking to Bart Millard for I Can Only Imagine, we asked what was the essence of the song and why does it keep enduring, and he said, 'It's a rush of hope,'" remembers Jon. "That could be said of CCM music in general: it's what the world needs now, and is a huge part of our journey as filmmakers."
When I Still Believe opened in 2020, it became the number one movie in America, right before the pandemic shut down theaters the following week. "The two movies we had in the works went on hiatus as the rest of the industry was, and we faced this moment where we asked, 'What story do we tell?' It was this moment in time where our movies were cancelled and the artists' tours were on hiatus. It was a moment of opportunity for this story that wouldn't have happened otherwise. The more we interviewed people, the more intrigued we got. We didn't know there was a movie there! We didn't know of the story and the struggle of this music."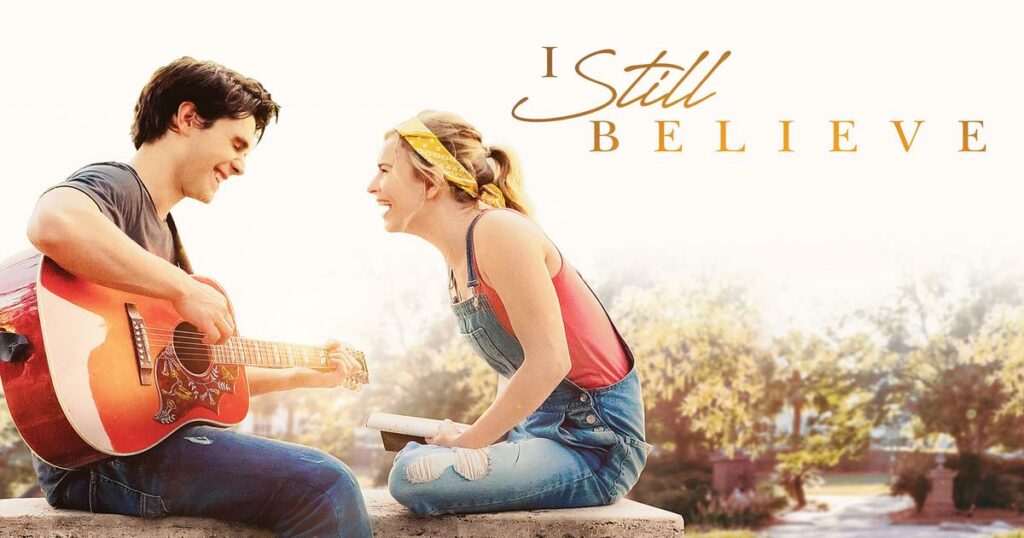 Andy Erwin says that their focus was always on curiosity, that element that makes a documentary effective. For The Jesus Music, it traces CCM back to the 1970s when hippies burned out on sex, drugs, and rock'n'roll showed up in church to the surprise of the average Christian. But Pastor Chuck Smith welcomed the young people.. "The institution was scared of stuff that's new and continues to be at times. It's not just the church as an institution that fears change but Christianity was so nervous about letting these long-haired hippies with their weird music in the church. Chuck Smith said, 'Not only are you welcome here but we want you to sing your music on the stage.' And then Billy Graham, not once but twice, puts his stamp of approval on it, like at the 1972 Explo in Dallas with all of these musicians, like Johnny Cash, Andrae Crouch, Kris Kristofferson, and Larry Norman. It was just a who's-who. Billy Graham said, 'This music has value.' Hopefully we've brought life to the struggle."
Jon agrees, and adds that the church can learn from the music movement. "We go back to the beginning of CCM, but go the whole way back to Martin Luther's hymns – they were controversial! Handel's Messiah was controversial. We shouldn't be afraid of innovation and change, or of giving the baton to each generation."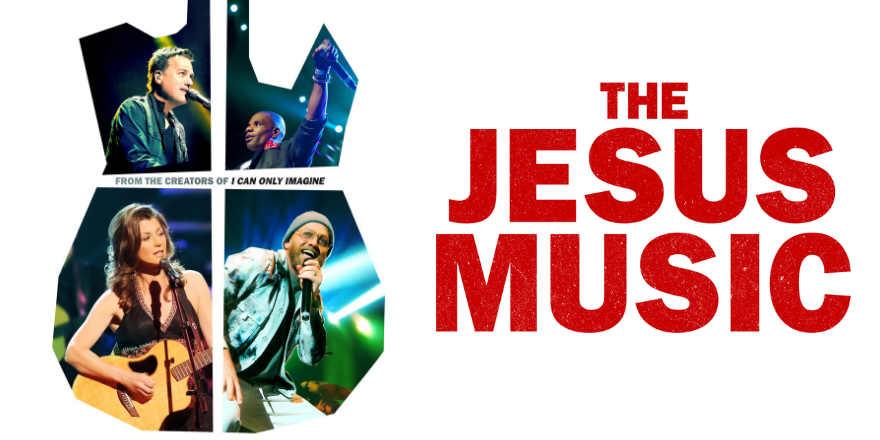 "Anything that has grown over time and become institutionalized sees something that's new as scary, but the Bible says, 'sing a new song.' Sometimes where God is working is new and unconventional. Look at the ministry of Jesus. We shouldn't be afraid of what's new! The message of Christianity is what is sacred and unchanging, but the methods and the tools change with time and culture. There are new tools to do that."
One of the ways that the film traces the change is the rise of Christian gospel and hip-hop, and the artists involved don't shy away from discussing what they've seen, whether it's CeeCee Winans or Kirk Franklin, Tobymac or Lecrae. But the story they tell is one of hope, of kingdom building, not a laundry list of past hurts.
"We wanted to explore a tone," shares Andy, "that we're not interested in chasing the scandal but in understanding the struggle. The way to make a good documentary is to be curious."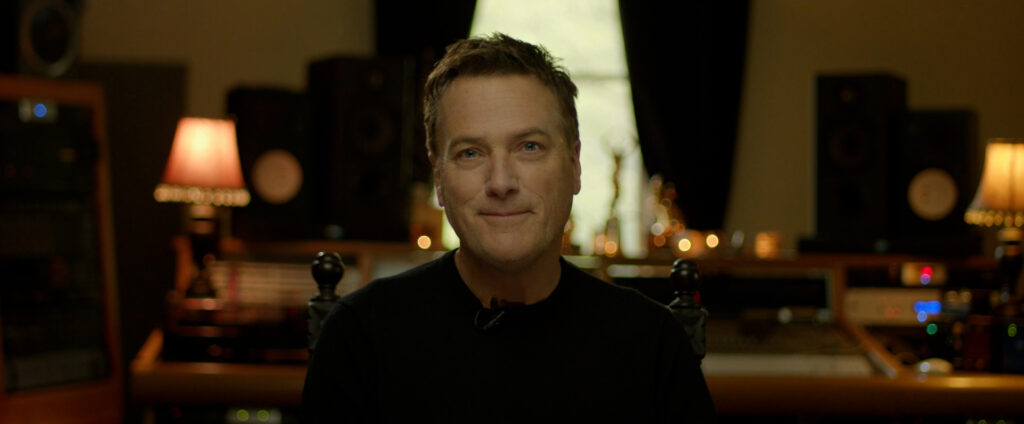 "We sat down with Kirk Franklin, who I feel has bridged multiple gaps, not just between traditional gospel and CCM, but also mainstream hip-hop and music in general. We said, 'You're a bridge builder, so what's the tension on the bridge?' He just helped us understand, going back to Andrae Crouch, and said, 'If I'm a bridge, he's a city.'"
"We tried to explore that with Lecrae, too, and let them tell it in their own words. We end that section with a speech that I was in the audience for at the Dove Awards where Kirk implored the crowd to empathize with people on both sides of the civil and social struggle within the black community in a way I thought was gorgeous. We used that in its entirety in the film, and one of my treats was being able to sit down in Dallas and watch the scenes and ask him if we got it right, and got his stamp of approval.
The filmmakers have tackled faith, race, and football in Woodlawn, the power of music and forgiveness in I Can Only Imagine, and the joy that can come out of suffering in I Still Believe. All three are based on real stories from specific moments in time, but with The Jesus Film, they've allowed the musicians to speak for themselves, to highlight what they were most passionate about in the here and now. It's about leaning in, and listening, and allow God to progress things forward for everyone's benefit.
"CeeCee says we've come a long way and we have a long way to go," remembers Jon. "The film celebrates all of the progress that we've made and we're still nowhere near the destination we could find. I find that true of the church and America in general, that these words like equality and inclusion are in progress. The musical Hamilton says, 'we're an unfinished symphony,' we're a work in progress, all of us. Christianity is a work in progress. America is a work in progress. This music is a work in progress."
"We should reach for it together."
The Jesus Film will drop in theaters on October 1, nationwide.