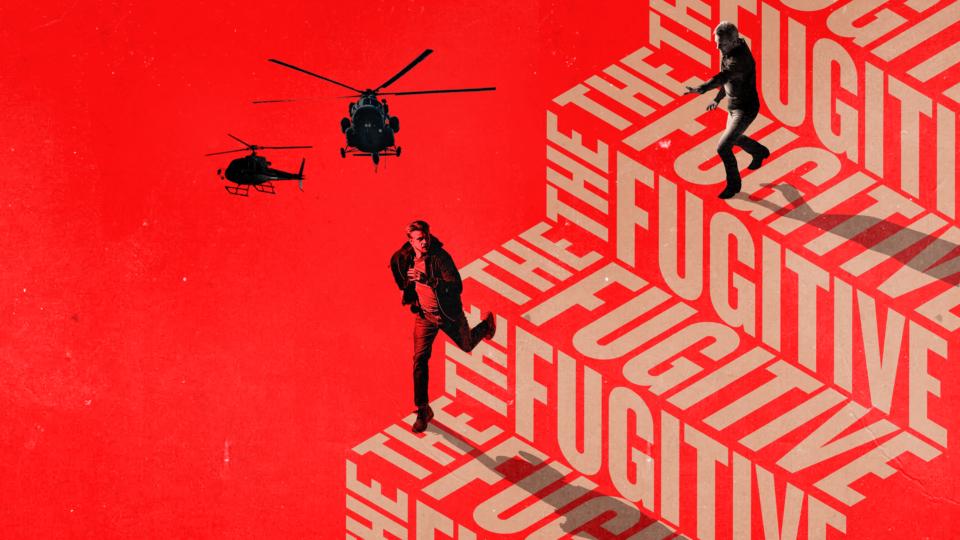 By Jacob Sahms
In 1963, David Janssen starred as Dr. Richard Kimble, wrongly-accused of his wife's murder, framed by a one-armed man, and pursued by police lieutenant Philip Gerard (Barry Morse). Thirty years later, Harrison Ford reprised Janssen's role and fled Tommy Lee Jones' U.S. Marshal, and spawned a sequel. Now, only on Quibi, the story gets a reboot by Nick Santora (Prison Break, Scorpion) and director Stephen Hawkins (Race, Blown Away) with Boyd Holbrook as Mike Ferro and Kiefer Sutherland as Detective Clay Bryce, hellbent on putting the innocent Ferro behind bars.
These are all variants of Roy Huggins' (Maverick, The Rockford Files) idea for The Fugitive.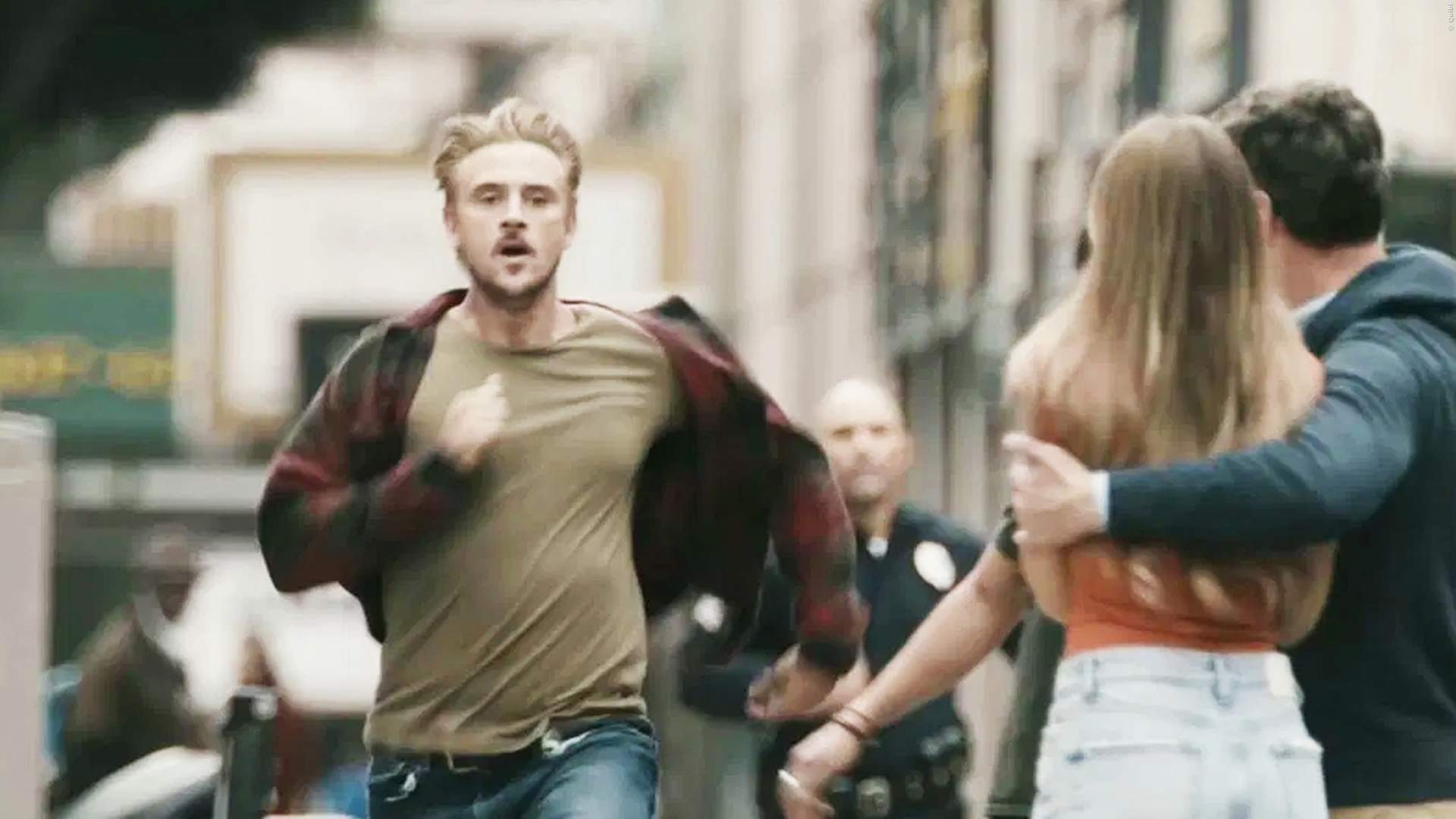 In the 2020 Quibi series, Ferro is a man once found guilty of a crime he didn't commit and sentenced to serve time in prison, who now finds himself convicted in the court of public opinion … thanks to Twitter. When reporter (let's not use journalist here) Pritti Patel (Tiya Sircar) posts that Ferro is guilty of a massive subway bombing, he's guilty in the eyes of everyone, including Bryce, who has his own issues. Ferro has to go on the run, but he's convicted before he's found guilty, because the public has decided that past crimes plus "news reporting" plus circumstantial evidence (being present) equals a guilty person.
Bryce's own sense of purpose stems from the loss of his wife to a terrorist attack prior to the events of The Fugitive, and his certainty is born of his intense pain and anger. Patel's certainty comes from her own pain, the pressure we find her experiencing at the hands of her family. Both of these characters show us flaws in the justice system, but more than that, they highlight the way that our own experience, our own pain, and our own struggle cause us to see things that aren't there, whitewashing the details away that don't fit our narrative.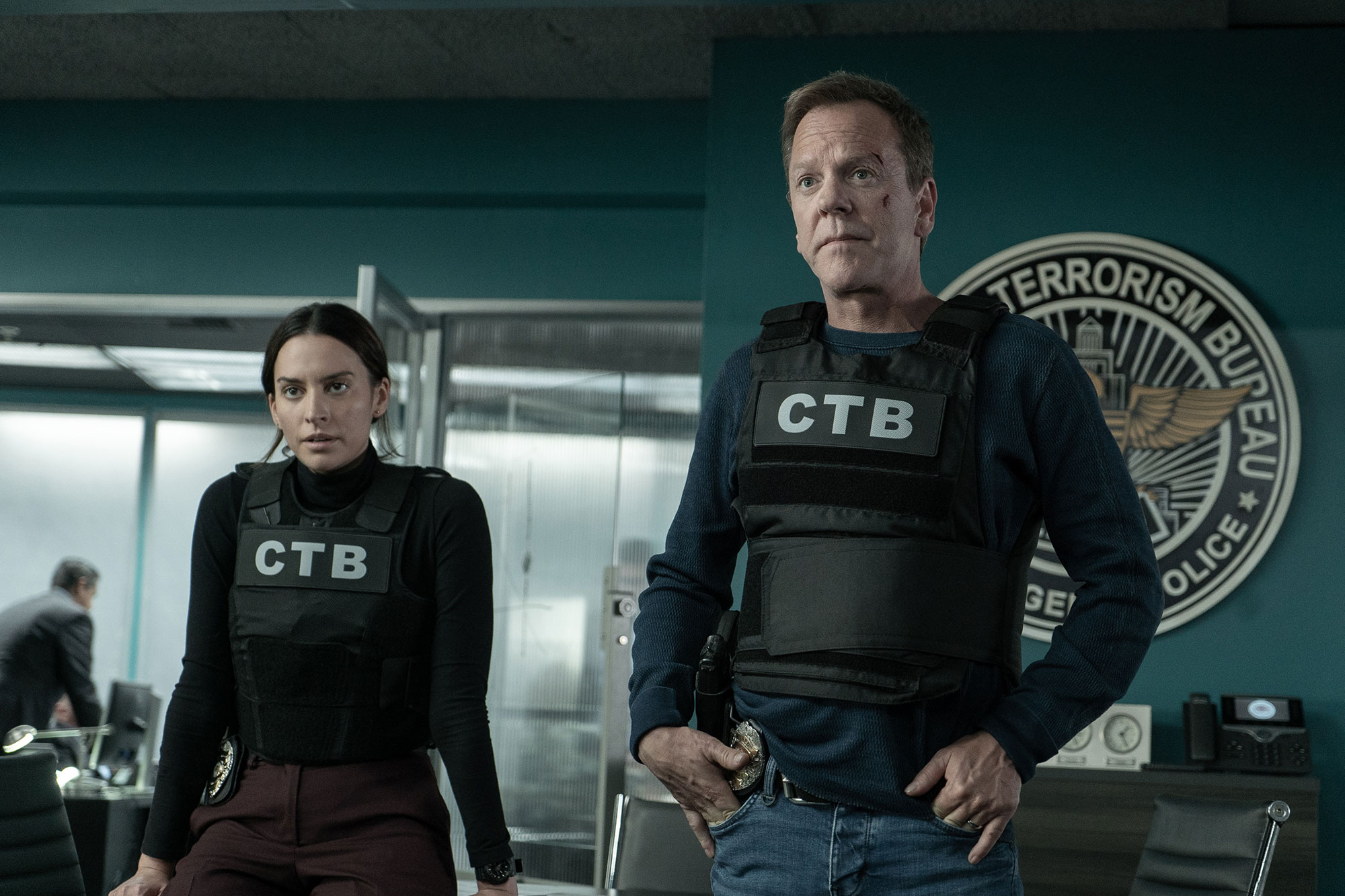 This version of The Fugitive does more with social commentary than I remember seeing in the Ford/Jones version, but that was years ago and I was less aware of the way the world worked. Now, it's so obvious that the warnings are worked into the action, into the dialogue, into the pulsating pace of the thriller. We should care about the struggles of others, the way that others suffer. We shouldn't judge… lest we be judged, per Jesus, who also said that the measure we use to judge others will be used to judge us (Matthew 7:2).
The Fugitive is one entertaining thrill ride in speedy Quibi bursts but there's a lesson in the story here, too. Be careful with your pain, and leave the judging to God.
The Fugitive contains strong language and some violence.