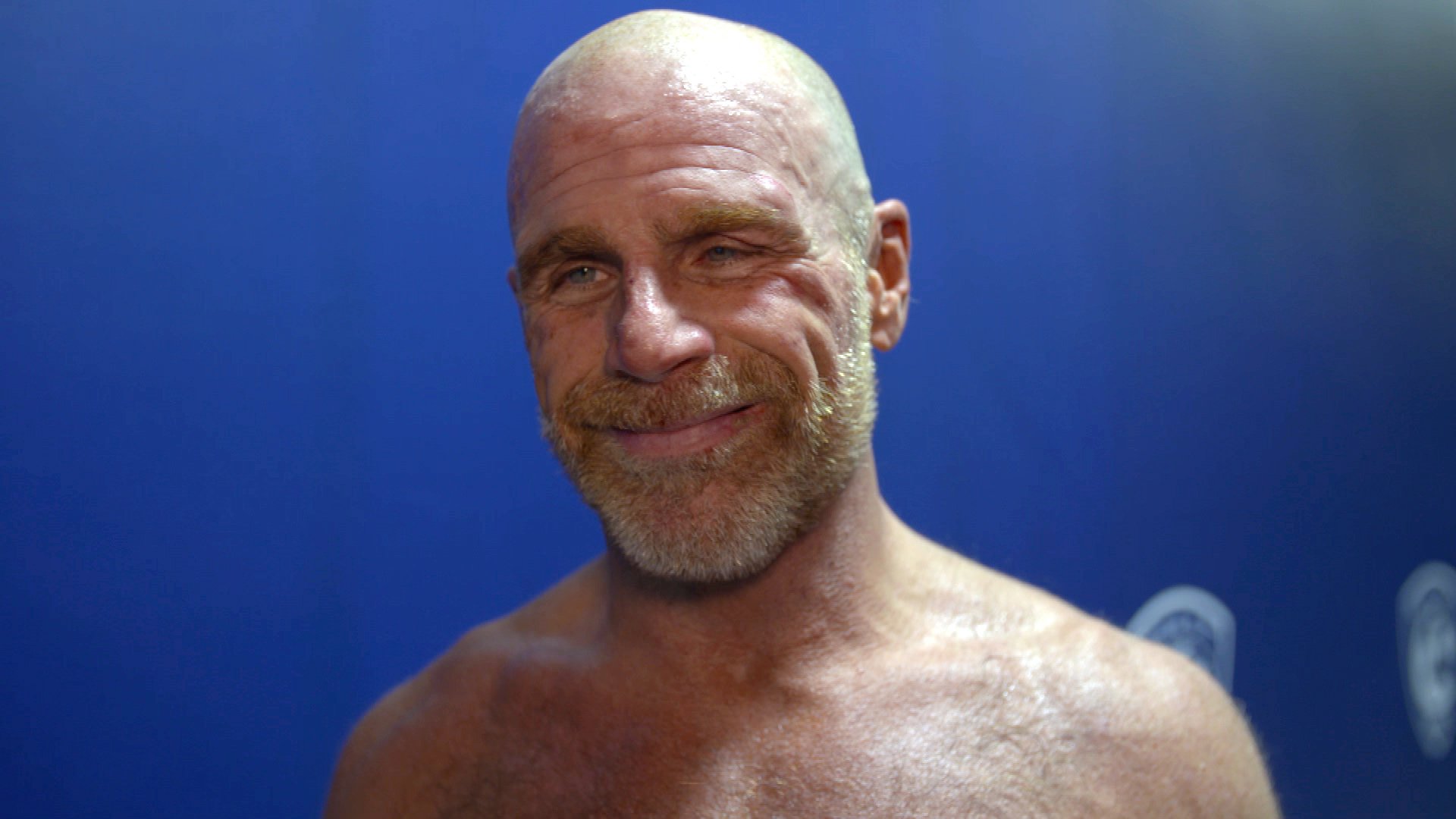 By Jacob Sahms
Shawn "The Heartbreak Kid" Michaels hasn't traded in his tights completely yet, but the star of wrestling's WWF/WWE began acting in 2017 and stars in the upcoming 90 Feet From Home. As the abusive and alcoholic father of a former Major League Baseball player (Adam Hampton), Michaels serves up a role that echoes chapters of his own life, from wild-living troublemaker to redeemed family man. It's the kind of role that has been coming Michaels' way since his debut in Dallas Jenkins' The Resurrection of Gavin Stone, now that his emphasize is more on training and less on time in the ring.
"WWE was in the moviemaking business while I was wrestling but I wasn't interested," Michaels explained. "I'm not a great multi-tasker. When you were wrestling and making movies, you'd be on the road for the tour and then on off-days, you'd be shooting film. I wanted to be at home with my family."
Jenkins knew of Michaels' story, how in 2002, he became a non-denominational Christian. Filming Gavin Stone in a church, where most of the film was set, was comfortable, but playing the abusive father, alongside Eric Roberts and Dean Cain, was a stretch. Still, it was a deep role that Michaels said he knew would prove whether he could handle it, or whether he needed to stick to wrestling.
"From a character standpoint in wrestling, even the unsaved version of me, showed my ups and downs in real life," he explained. "Getting saved was so impactful in my life that I couldn't come back [to the ring] the same guy. My life has never been the same because it was such a life-altering experience, an abrupt 180-degree change in direction. There was no way to continue down the same road."
Michaels says that the rebellious, juvenile troublemaker he had played in the ring had also been more natural to who he was in real life, too, but he was never abusive or an alcoholic. "WWE blurred the lines for storylines and characters, but they were derived from real life. I've never been really angry with the guys I wrestled with."
As a nineteen year old, Michaels looks back unflinchingly, recognizing that he didn't really know who he was. Coming to a personal relationship with Jesus Christ allowed him to see himself how God saw him: as loved no matter what. It was insecurity that drove him to look for affirmation elsewhere, he says, not as an excuse, but reflecting backward.
"Even with my screw-ups and mess-ups, God affirmed me," shared the wrestler. "I didn't have that when I was younger, and I would look at myself through other people's eyes."
While he knows that he lived recklessly, Michaels found the abusive part of his role intimidating. He gets emotional explaining his understanding of salvation and what Jesus Christ has done in his life, something he will never get over, and the character's violence is a sharp contrast to the way Michaels lives his life.
"I can get angry in traffic," he shared, chuckling wryly. "But I choose joy. Life throws us curveballs but I try not to focus on that angry place. So it was uncomfortable to be on set and try to get myself into that place. I was apprehensive to let myself go there."
"You can just realize that it's the Jesus dude who makes the difference. We all can get angry, be cruel, because deep down there's sin. The work is letting Jesus do the work through you. Acting reveals things about yourself you'd rather stay away from, so to go there is weird."
The man known as Mr. Wrestlemania to some, and a major heel to many WWE fans, has a humility now that shines through his words. He takes joy in that humility, even seeking out opportunities to serve others, sharing his faith as a way of showing where he's come from. "I just sit back and take in all the work God has done in me. I'm aware of where I was," he said. "Those who have been forgiven much, love much. There's no temptation to go back there."
Michaels' tenor rises in passion, from his wrestling to the acting to the current film, but nothing gets his full enthusiasm the way talking about his faith does. "I've never taken for granted my second chance," he explains. "I'm good with receiving two chances, so I don't need a third or a fourth!"
"I guess I'm the same rebellious guy as I was back then. I know you're not supposed to intimidate people by talking about your faith too much, but when people give me the opportunity… I went from stone-cold sinner to believer!"
Stay tuned for Michaels in 90 Feet From Home, debuting on June 20 at Dances With Films at the TCL Chinese Theatres.