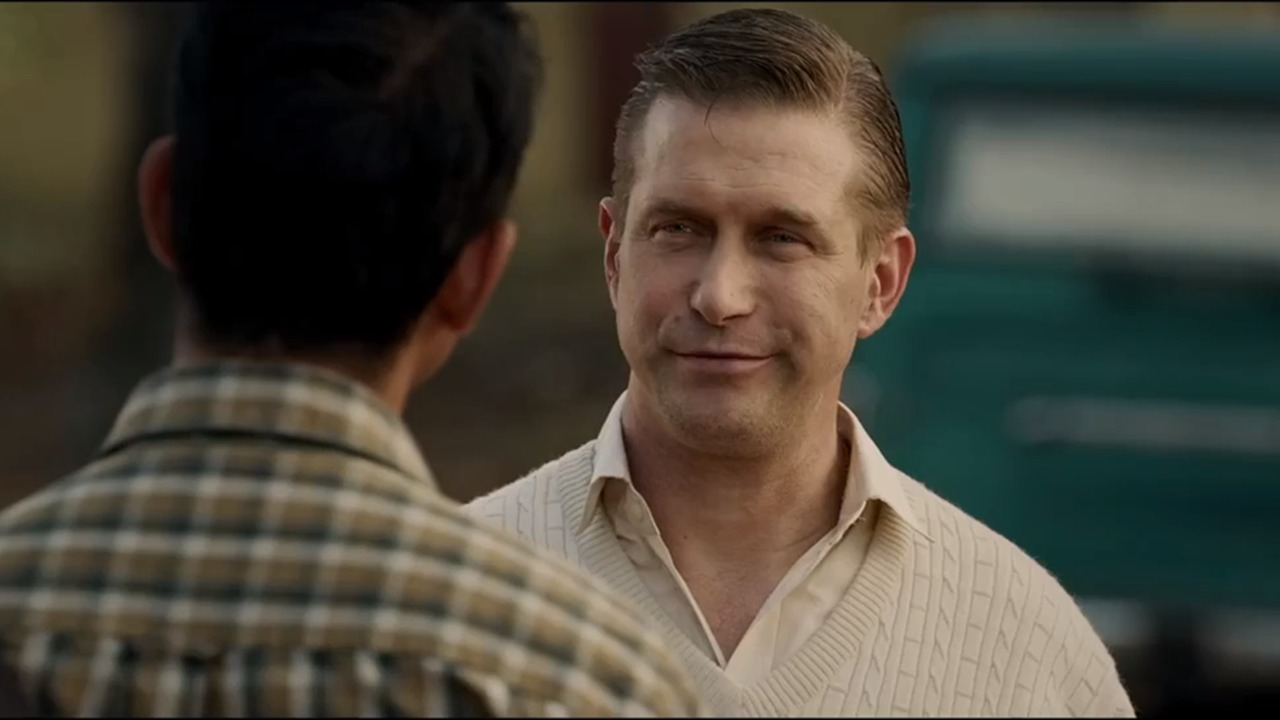 By Jacob Sahms
The round table stands in the master bedroom of the Baldwin family farmhouse in upstate New York. Secured to the table with packing tape is a two foot by two foot map of the regions around the world where Christians were being persecuted. Three years ago, before The Least of These would debut in theaters, Baldwin's wife of thirty years, Kennya Deodato, secured it to the table and began praying over the people and situations around the world. But before Deodato would tape down the poster, before the Baldwins would embrace faith in Jesus Christ, and before Stephen Baldwin would play Christian missionary Graham Staines, a woman named Augusta became the nanny of their daughters.
Deodata hired Augusta to care for Alaia Baldwin when she was born, and before long, the hymn-singing nanny had explained her faith to her boss. What seemed amazing back then, that the Brazilian-born nanny's church prayed she get the job so she could share her faith with the Baldwins, is part of the way that Baldwin now sees his life. He can see the way that God has been moving in his life before he knew God, long before his childhood Catholicism fell away and was replaced with a more evangelical understanding of the gospel.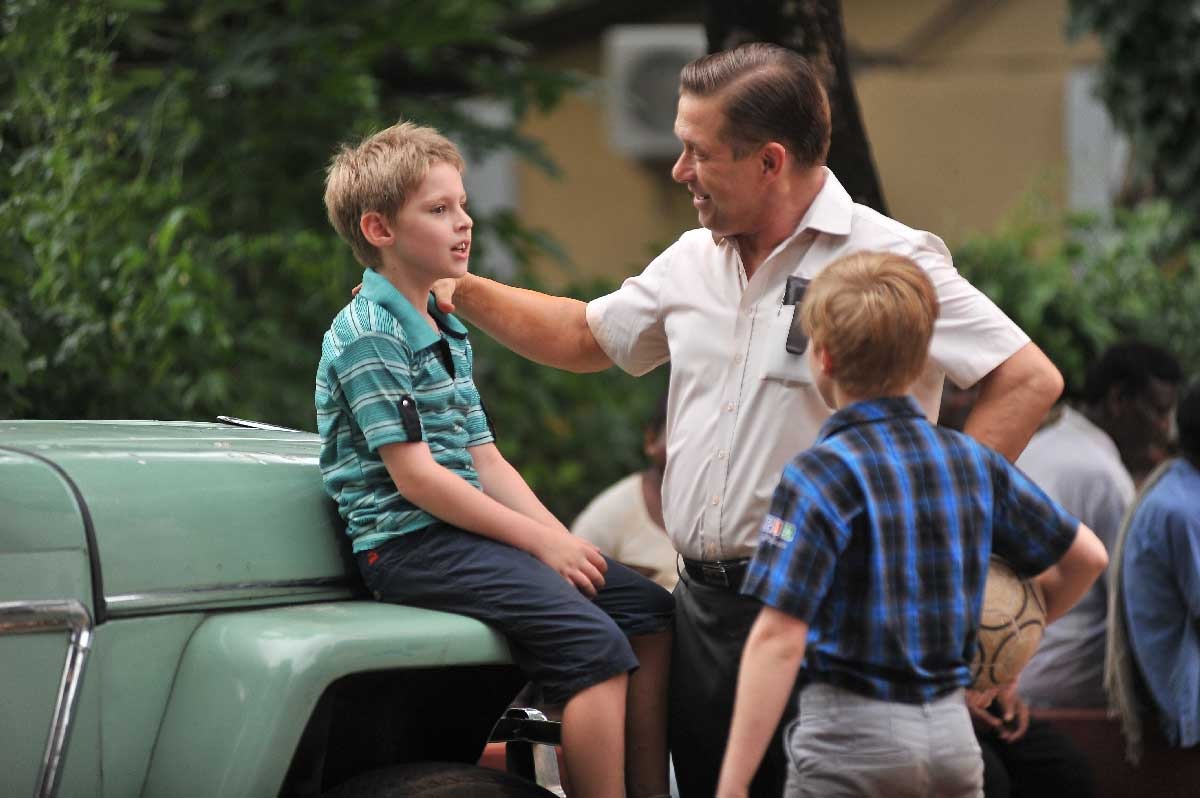 The same actor who shared his faith (and his enthusiasm) on shows like The Celebrity Apprentice and Celebrity Big Brother, who starred in The Usual Suspects and Bio Dome, can see the spiritual kismet of the way God has been moving. While reminiscing about one of his earliest experiences, as Wild Bill Cody on MGM/ABC's The Young Riders, Baldwin shared that the woman who wrangles the horses on the farm where he now rents a house was a fan of the show. "She's the lead horse trainer now, but the show inspired her when she was fourteen to ride a horse for the first time," he explained, his usual enthusiasm warming despite the low temperatures this week. "The Young Riders was the only show her grandmother let her watch at night, and now she's clear across the country working on the same farm where I live. Coincidence? I think not! The good Lord does some pretty fun stuff sometimes."
But Baldwin's journey, to faith, through bankruptcy, and back again, is one he claims proudly for himself. "The Least of These is the biggest release I've had in ten years theatrically," he explained. "It's an unbelievably, surreal experience in the supernatural movement of God, and because I've had the opportunity as an actor and as an artist to play Graham Staines, I can say that I'm not the same guy who started out in Hollywood. I could care less about whether I win an Oscar, because I get to play Graham Staines!"
Staines, the Australian missionary who cared for lepers and other "untouchables" in India in the 1990s is a torchbearer for what sacrificial ministry looks like. He and his young sons were burned alive by Indian villagers frustrated by Staines' disruption of the status quo, as his missionary beliefs and medical care for the lepers threatened their understanding of society.  Baldwin never sought out to act again, in fact, he says he'd be happy if he settled into writing, producing, and directing, but the role found him.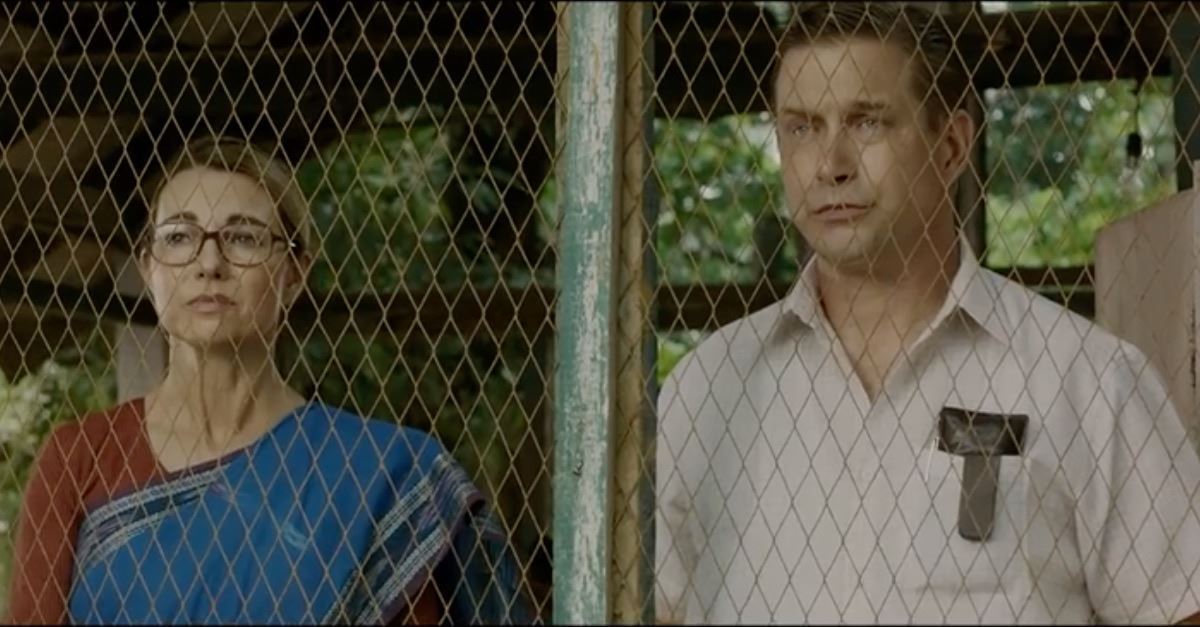 "The ironic kismet is that if people come out and see the film, and honor the man's mission, the irony is my acting career might kick up," observed Baldwin. "I made this deal with Jesus – if you show me you're real, I'll be all in."
"I'm a risk taker, an adrenaline junkie. I skydive; I've ridden bulls for movies that other actors wouldn't. But when I prayed to God, I said, 'Okay, fancy guy, Alpha and Omega, Stud Muffin who controls Time, if the deal you have for my life isn't as amazing as falling one hundred and twenty feet per second, if you can show yourself to be better than that, then I'm in.' The truth is, I'm a blessed man with a great wife and a great family. I wouldn't change a thing."
Now, Baldwin is boldly sharing the story of a legendary missionary, from a position of submission and humility that he says is the result of understanding the power of prayer. Sure, he dove into Christianity quickly in the early twenty-first century, but after decades of ministry through skateboarding, inspirational speaking in churches, and public productions, he's settling into a wiser understanding of what it means to be a faithful Christian, Baldwin brother or not. It's what helps him understand his role as Staines, even when the story is told through the eyes of an Indian journalist, Sharman Joshi's Manav Banerjee.
"Humility comes when you spend the time in prayer with God. It's hard for people who don't have faith to understand it when I say I just sat for thirty minutes and let the Holy Spirit speak to me. I used to have people say that they'd pray for me or that I really inspired someone. I'd kind of brush it off, and say that the Lord was moving me. But now, someone says they're praying for me and I say thank you, and by the way here's a laundry list of things you can be praying for. Three years ago, I had a prayer life but now I have such a more authentic one."
Baldwin shared that Pastor Brad McKoy's book The Culture of the Few has impacted the way he sees his mission and ministry, recognizing the impact The Least of These could have but also focusing on the immediate impact of reaching his own family and inner circle. The reliance on the grace of the Holy Spirit, to show up in amazing ways, is a transformative change that isn't completed yet in his life, but which he longs to see fulfilled in his life.
"I want to have enough of the presence of the Holy Spirit to show up in my life that grace will be present," he explained, passionately. "I want to be able to be aware of someone who might be walking by me thinking about Stephen Baldwin the guy from The Usual Suspects or Bio Dome, to be in the presence of the Holy Spirit and stop and engage them. You know I'm blowing people off all of the time, rushing somewhere to not miss a flight or something, but what if I'd be willing to miss the flight to speak to them? What if they were considering bad stuff, like committing suicide, and I'm supposed to stop and talk to them?"
"The world is moving so fast right now and even Christians don't care sometimes. I could never get there in my own thinking but the blessing for me is that I made a deal with the Lord and He's working on me."
That grace is what Baldwin sees in his own life, and what resonates with the story of The Least of These. While Staines' ministry and sacrifice are remarkable, it's his wife, Gladys (played by Shari Rigby), who brings home the film's message of forgiveness. Just a few days after Graham and his sons were murdered, his wife stood in front of the media gathered on her front lawn and announced that she was forgiving his killers. Baldwin says that grace can be transformative, and will inspire audiences, too.
"I hope people will come out thinking about how humbly this iconic man served, providing the ultimate sacrifice. On top of that, I hope that younger people will see the film and reflect on their commitment to faith. I hope the film's nature will inspire young people to go into mission, to trust in the heart of their Lord, and do service."
Rest assured, Baldwin will keep enthusiastically pursuing his call, because he knows one thing for sure – he's one blessed man.